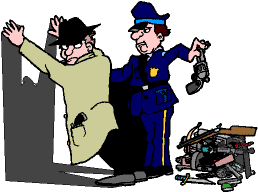 M TO Z


April 9, 2018
Maron, Margaret. t. Grand Central. July '17. $27.00. From the publisher: "Sigrid is still reeling from the untimely death of her lover, acclaimed painter Oscar Nauman, when she is called to investigate the deaths of two homeless men in the West Village. The police at first assume an overdose, until they realize that one of the men shows no signs of drug use. Then when containers of poisoned takeout food are found nearby, Sigrid's case is suddenly much more complicated. As Sigrid investigates, she uncovers an intriguing neighborhood history: a haughty mafia widow and her disgraced godson, a retired opera star with dark secrets, an unsolved hit-and-run, and the possible discovery of a long-missing painting that will rock the art world. Soon the case is fraught with myriad suspects and motives. Who killed the two homeless men, and why? And which one was the intended victim? Or was the poisoned food meant for someone else entirely? Throwing herself into the murder investigation to distract herself from her personal grief, Sigrid still can't stop wondering what led Nauman across the country to the winding mountain road that took his life. Until she meets a man who may hold the answers she seeks. In her newest gripping mystery, Margaret Maron's beautifully drawn characters and unpredictable plot twists prove once again why she's one of today's most beloved writers." Paperback edition. April '18. $7.99.


---

Neville, Stuart. SO SAY THE FALLEN. Soho Crime. June '17. $15.95. Sixth in The Belfast Series. Belfast Police Detective Serena Flanagan is called in to investigate a possible suicide when car dealer Henry Garrick is found dead. Garrick had been in a very serious car accident and there is no evidence of any foul play. Yet Serena smells something fishy. Her investigation takes her to the widow, Roberta Garrick, who Serena believes is not what she seems to be.


---

Norton, Graham. HOLDING: A Novel. Atria Books. August '17. $25.00. Sergeant P.J. Collins becomes involved in his first big case in the small, remote, Irish village of Duneen when the remains of a body are found buried on an old farm. Believed to be the body of Tommy Burke, known to have been involved with at least two village inhabititants, Collins is overwhelmed as he tries to solve the crime and looks beneath the idyllic town's facade into old secrets and lies. Trade paperback edition. Washington Square Press. May '18. $16.00.


---
Pronzini, Bill. THE VIOLATED: A Novel. Deckle Edge. April '17. $26.00. "A new stand-alone thriller by an acclaimed master of the genre and author of the Nameless Detective series. Bill Pronzini is crime-writing royalty. His more than eighty published novels have won or been nominated for Edgar, Hammett, Anthony, Shamus, and Macavity awards - a clean sweep of the crime fiction award field - and received rave reviews from critics. He crafts masterful stories, often from multiple perspectives, in which the human condition is on full display. THE VIOLATED is no exception. In Echo Park, in the small town of Santa Rita, California, the mutilated body of Martin Torrey is found by two passersby. A registered sex offender, Torrey has been a suspect in a string of recent rapes, and instant suspicion for his murder falls on the relatives and friends of the women attacked. Police chief Griffin Kells and detective Robert Ortiz are under increasing pressure from the public and from a mayor demanding results in a case that has no easy solution. Pronzini cleverly unfolds the case through alternating perspectives - Martin Torrey's wife, caught between her grief and the fear her husband was guilty; the outraged husbands of the women violated; the enterprising editor of the local paper; the mayor concerned most with his own ratings; the detectives, often spinning in circles - until a surprising break leads to a completely unexpected conclusion. THE VIOLATED is Bill Pronzini at the height of his storytelling powers." Simultaneous release on Audio CD from Blackstone Audio.


---
Quartey, Kwei. DEATH BY HIS GRACE: A Darko Dawson Investigation Set In Ghana. Soho Crime. September '17. $26.95. Fifth in the series. A high society marriage is all the people of Accra, Ghana are talking about. The gossip goes into high drive when it's learned that the wife, Katherine Yeboah, can't have children. Here husband's family accuses her of practicing witchcraft and the marriage starts to fall apart forcing her husband, Solomon, to throw her out of the house. Then, on her final night before leaving, Katherine is brutally murdered. Assigned to the case, Chief Inspector Darko Dawson of the Ghanaian federal police has several reasons for wanting to discover who killed Katherine, including the fact that she was his wife's cousin. His investigation leads him to several possible suspects including her husband, her ex-lover and her very wealthy pastor. As he sifts through the clues Darko is forced to look into the important role played by religion in the area and must face his own inner turmoil. Available in paperback. July '18. $15.95.


---
Russell, Sheldon. THE BRIDGE TROLL MURDERS: A Hook Runyon Mystery. Roadrunner Press. November '17. $24.00. Fifth in the series. Railroad Detective Hook Runyon is on the job when a boy is found murdered and mutilated sixty miles down the track in what was supposed to be a safe area. Teaming up with Ria Wolfe, a graduate student studying the new science of forensics, they set out to solve the crime. To make matters even more stressful, their are new faces at the rail yard and an East coast criminologist sticking his nose into everything. Hook must solve the murder and bring the culprit to justice before the story ends up on the front page of the newspapers.


---
Todd, Charles. RACING THE DEVIL: An Inspector Ian Rutledge Mystery. William Morrow. December '17. $14.99. "Scotland Yard's Ian Rutledge finds himself caught in a twisted web of vengeance, old grievances, and secrets that lead back to World War I in the nineteenth installment of the acclaimed bestselling series. On the eve of the bloody Battle of the Somme, a group of English officers having a last drink before returning to the Front make a promise to each other: if they survive the battle ahead - and make it through the war - they will meet in Paris a year after the fighting ends. They will celebrate their good fortune by racing motorcars they beg, borrow, or own from Paris to Nice. In November 1919, the officers all meet as planned, and though their motorcars are not designed for racing, they set out for Nice. But a serious mishap mars the reunion. In the mountains just north of their destination, two vehicles are nearly run off the road, and one man is badly injured. No one knows - or will admit to knowing - which driver was at the wheel of the rogue motorcar. Back in England one year later, during a heavy rainstorm, a driver loses control on a twisting road and is killed in the crash. Was it an accident due to the hazardous conditions? Or premeditated murder? Is the crash connected in some way to the unfortunate events in the mountains above Nice the year before? The dead driver wasn't in France - although the motorcar he drove was. If it was foul play, was it a case of mistaken identity? Or was the dead man the intended victim after all? Investigating this perplexing case, Scotland Yard Inspector Ian Rutledge discovers that the truth is elusive - and that the villages on the South Downs, where the accident happened, are adept at keeping secrets, frustrating his search. Determined to remain in the shadows this faceless killer is willing to strike again to stop Rutledge from finding him. This time, the victim he chooses is a child, and it will take all of Rutledge's skill to stop him before an innocent young life is sacrificed."


---

Tursten, Helene. PROTECTED BY THE SHADOWS: An Inspector Irene Huss Investigation. Soho Crime. December '17. $26.95. Translated by Marlaine Delargy. Tenth and final book in series. Goteborg, Sweden has a big problem with gang violence and to make matters worse, it looks like there is a mole on the force. The situation escalates, forcing the Organized Crimes Unit to join forces with the Violent Crimes Unit. When a member of a biker gang is set on fire and both units expect some kind of retaliation. To complicate the matter even further, Irene is sure she is being stalked and fears for the safety of her family.


---
Williams, Timothy. THE SECOND DAY OF THE RENAISSANCE. he Second Day of the Renaissance: A Commissario Trotti Investigaation Set In Northern Italy. Soho Crime. May '17. $26.95. Sixth in the series. After a long and successful career as a police detective in River Po, Northern Italy, the Commissario has retired. His retirement, however, doesn't last long when an old friend warns him that a well-known hitman has returned to Italy to kill him. Trotti isn't very surprised at the news though - it isn't that unexpected consdering his long career and the mistakes he made. In an effort to escape the hitman, Trotti travels around Italy and searches for clues to an old murder case that was never solved. Will this investigation help him to evade the hitman and save his family? Available in trade paperback. June '18. $15.95.


---
© 1996-2018 Bill Palmer.