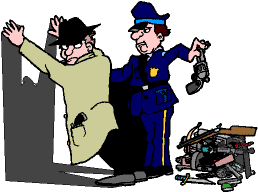 H TO Z


November 4, 2021
King, Dana. LEAVING THE SCENE. Down & Out Books. May '21. $18.95. A Penns River Crime Novel. "The more things change, the more they stay the same in Penns River. Stush Napierkowski has retired, replaced by retired Boston PD captain Brendan Sullivan. Nancy Snyder was promoted to deputy chief over several more experienced candidates. New officers join the department. Crime pays no attention. A woman dies in a hit-and-run the night before Sullivan officially takes over. Patty Polcyn was seen by plenty of people while in the company of a man no one recognized, who may - or may not - drive a car consistent with tire marks left at the scene. The investigation demands an intensive search that requires manpower Penns River doesn't have and loses steam as the day-to-day concerns of police work require immediate attention: domestic disputes, petty theft, not so petty theft, armed robbery, a visit from the Dixie mafia to shake down the town's moonshine dealers, and a few things that are the responsibility of the police only because no one else takes care of them. Sullivan doesn't want the first homicide on his watch to be an open file and tasks Teresa Shimp, the most junior detective in a squad already down one, to spend as much time as she can on it. It's Teresa's first gig as primary homicide investigator. She sticks with it, going back over things to see what might make more sense as her knowledge of the case's facts expands until she has a eureka moment. Sullivan's approach differs from Stush's enough to cause friction in the department, and a personal dilemma for lead detective Ben 'Doc' Dougherty. Doc also has his parents' failing health, a dramatic change in the domestic situation of two young men he has become close to, and finding an old friend has colored outside the lines vying for his attention. Penns River's cast changes, as do the roles they play. The job is still the job."


---

McCaw, Robert. DEATH OF A MESSENGER. Oceanview Publishing. January '21. $26.95. Book 3 of 4 in the Koa Kane Hawaiian Mystery series. "Journey deep into the exotic locales of Hawaii's Big Island to discover its language, culture - and crime." The Big Island is the territory of Hilo Chief Detective Koa Kane. Koa is called in when a corpse, seemlingly killed as part of a ritiual, is found at the Army training area. He finds himself up against a local medical examiner, Westerners, and advocates for Hawaiian heritage as he tries to determine the the reason for the murder. Can he solve the case before they find another corpse? Available in paperback. February '22. $16.00.


---
McCaw, Robert. FIRE AND VENGEANCE. Oceanview Publishing. August '21. $16.00. Second in the Koa Kane Hawaiian Mystery series. Hawaii Chief Detective Koa Kane is anything but a typical police officer. He already got away with murdering his father's enemy and isn't afraid to take the law into his own hands. In this entry in the series Koa learns that his estranged brother, in jail for multiple crimes, has been diagnosed with a brain tumor. But taking precedence is an elementary school, built on top of a volcano, that has exploded. Following the explosion the architect and the contractor have been murdered. Koa, not out of character, comes up with a plan to get his brother released while trying to solve the recent murders of the two men. During his investigation Koa finds himself involved in a 40-year-old conspiracy. But, as he is about to arrest the murderer, his case becomes entwined with his brother and he must decide if justice is more important than his brother's life.


---

McCaw, Robert. TREACHERY TIMES TWO. Oceanview Publishing. January '22. $27.95. Book 4 of 4: Koa Kane Hawaiian Mystery. In the final entry in the series, Kane investigates saboteurs and military weapons while dealing with a volcano eruption at the same time his past is being investigated about his past. It all begins when the earthquake unearths the mutilated body of a woman in a old cemetery. Learning her identity proves difficult since the murderer obliterated everything they could so the corpse could not be identified. Eventually Koa's investigation takes him to a defense contractor who is politically connected and he becomes involved in a FBI case. As if he doesn't have enough on his plate, the grandson of his father's arch enemy is putting pressure on the police to investigate his grandfather's murder thirty years before. Now Koa is stuck on the case investigating the murder he committed and covered up. Things become even more complicated when an innocent man is accused of the crime.


---

Putnam, David. THE RUTHLESS: A Bruno Johnson Novel. Oceanview Publishing. February '21. $26.95. LA County Sheriff Deputy Bruno Johnson takes his job very seriously and it has a negative effect on his family. He has a teenage daughter is living with a thug and one of her twin toddlers has disappeared. Now Bruno not only has family worries, but is very concerned about the brutal murder of a judge and his wife, friends of the deputy. But Bruno can't become involved in the case because he is working undercover on another case. But none of this has the same effect on him as another catastrophe that he will change his life forever.... Available in trade paperback. January '22. $16.00.


---
© 1996-2021 Bill Palmer.