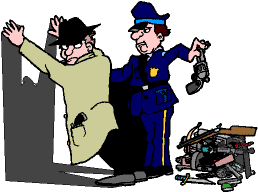 H TO Z


April 7, 2021
Lovesey, Peter. KILLING WITH CONFETTI. Sphere. May '20. $16.95. Eighteenth in the Detective Peter Diamond series. "As a New Year begins in Bath, Ben Brace proposes to his long-term girlfriend, Caroline. The problem is that she's the daughter of notorious crime baron, Joe Irving, who is coming to the end of a prison sentence. And Ben's father George is Bath's Deputy Chief Constable. But mothers and sons are a formidable force: a wedding in the Abbey and reception in the Roman Baths are set in place before the career-obsessed DCC can step in. Peter Diamond, Bath's head of CID, is appalled to be put in charge of security on the day. Ordered to be discreet, he packs a gun and a guest list in his best suit and must somehow cope with potential killers, gang rivals, warring parents, bossy photographers and straying bridesmaids. The laid-back Joe Irving seems oblivious to the danger he is in from rival gang-leaders, while Brace can't wait for the day to end. Will the photo-session be a literal shoot? Will Joe Irving's speech as father of the bride be his last words? Can Diamond pull off a miracle, avert a tragedy and send the happy couple on their honeymoon?


---
McCaw, Robert. FIRE AND VENGEANCE. Oceanview Publishing. July '20. $26.95. Third in the Koa Kane Hawaiian Mystery series. Hawaii Chief Detective Koa Kane is anything but a typical police officer. He already got away with murdering his father's enemy and isn't afraid to take the law into his own hands. In this entry in the series Koa learns that his estranged brother, in jail for multiple crimes, has been diagnosed with a brain tumor. But taking precedence is an elementary school, built on top of a volcano, that has exploded. Following the explosion the architect and the contractor have been murdered. Koa, not out of character, comes up with a plan to get his brother released while trying to solve the recent murders of the two men. During his investigation Koa finds himself involved in a 40-year-old conspiracy. But, as he is about to arrest the murderer, his case becomes entwined with his brother and he must decide if justice is more important than his brother's life. Available in paperback. August '21. $16.00.


---
McCaw, Robert. DEATH OF A MESSENGER. Oceanview Publishing. January '21. $26.95. Book 3 of 3 in the Koa Kane Hawaiian Mystery series. "Journey deep into the exotic locales of Hawaii's Big Island to discover its language, culture - and crime." The Big Island is the territory of Hilo Chief Detective Koa Kane. Koa is called in when a corpse, seemlingly killed as part of a ritiual, is found at the Army training area. He finds himself up against a local medical examiner, Westerners, and advocates for Hawaiian heritage as he tries to determine the the reason for the murder. Can he solve the case before they find another corpse?



---
McCaw, Robert. OFF THE GRID: A Mystery. Oceanview Publishing. July '20. $16.00. Second in the Koa Kane Hawaiian Mystery series. Police Chief Koa Kane of Hawaii's Big Island finds a body left in front of a lava flow, alerted by a piece of cloth flapping in the breeze. Now he has to deal with the second homicide in one day, only to learn that the two murders are connected. Emerced in a case that has ties to the CIA, the Defense Intelligence Agency, and the Chinese government, Koa is thwarted at every turn. The two murder victims were fugitives, but nobody seems to want their identities revealed and Koa is pulled into a web of intrigue where nothing is what it seems. If this isn't enough, the Island is preparing for a major political rally and the police are stretched to the limit. While investigating against the odds, Koa discovers a government conspiracy that has implications not just for Hawaii, but beyond it's shores.


---

Putnam, David. THE RUTHLESS: A Bruno Johnson Novel. Oceanview Publishing. February '21. $26.95. LA County Sheriff Deputy Bruno Johnson takes his job very seriously and it has a negative effect on his family. He has a teenage daughter is living with a thug and one of her twin toddlers has disappeared. Now Bruno not only has family worries, but is very concerned about the brutal murder of a judge and his wife, friends of the deputy. But Bruno can't become involved in the case because he is working undercover on another case. But none of this has the same effect on him as another catastrophe that he will change his life forever....


---
Sandford, John. NEON PREY. G.P. Putnam's Sons. May '20. $9.99. Twenty-ninth is the series. "Lucas Davenport pursues a prolific serial killer who has gone undetected for years.... It was a relatively minor criminal matter, all things considered, but enough that the U.S. Marshals obtained a warrant to enter the home. They didn't expect to unearth trophies from a score of killings. Now Davenport is on the trail of a serial murderer, one who was able to operate for years without notice or suspicion. But there's even more to this killer than meets the eye..."


---
Winter, Ariel S. THE PRESERVE: A Novel. Atria/Emily Bestler Books. November '20. $17.00. Set in the near future, robots rule after the population is decimated by a plague. After the ruling AI decide to allow humans to set up towns where they can live without robot intervention, a murder occurs. Jesse Laughton, the Chief of Police on the SoCar Preserve, must solve the crime before it's decided that humans can't live on their own. Complications arise when robots start to die from what appears to be drugged programs and SoCar may have something to do with it. Laughtons' investigation leads to the discovery that the victim was a hacker who wrote the programs that are killing the robots and he realizes that the cases are intertwined. With the help of Laughton's ex-partner, the two determine that the preserve was hiding a lot of secrets. If they want to keep the status quo, the two must solve the case - and quickly!


---
© 1996-2021 Bill Palmer.