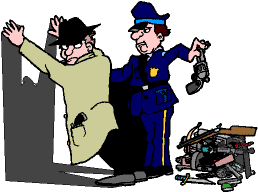 H TO Z


June 26, 2020
Holahan, Cate. ONE LITTLE SECRET: A Novel. Crooked Lane Books. July '19. $26.99. "Everyone has a secret. For some, it's worth dying to protect. For others, it's worth killing." Susan, married to a workaholic husband and recently relocated to a new town, needed some time to relax so she booked a beach house for a week for a getaway. But she made one mistake - she invited her new neighbors to join them. With the liquor flowing, the couples begin to let down their guard and secrets begin to emerge. Unfortunately one of them says too much and she is found dead on the beach the following morning. Detective Gabby Watkins investigates and quickly realizes that allthe people in the house were hiding something that could tie them to the murder.


---
Jance, J.A. FIELD OF BONES. William Morrow. July '19. $9.99. Eighteenth in the series. "This time Sheriff Joanna Brady may expect to see her maternity leave through to completion, but the world has other plans when a serial homicide case surfaces in her beloved Cochise County. Rather than staying home with her newborn and losing herself in the cold cases to be found in her father's long unread diaries, Joanna instead finds herself overseeing a complex investigation involving multiple jurisdictions. Filled with the beloved characters, small town charm, vivid history, intriguing mystery, and the scenic Arizona desert backdrop that have made the Joanna Brady series perennial bestsellers, this latest entry featuring the popular sheriff is sure to please J.A. Jance's legion of fans." Available on Audio CD from HarperAudio.


---
Limon, Martin. THE LINE: A Sergeants Sueno and Bascom Novel. Soho Crime. September '19. $15.95. Thirteenth in the series. In the 1970s, a politically motivated murder takes the two Army CID detectives from Seoul to the DMZ when a victim is found between North and South Korea. When the two men are told to move the body onto the South Korean side, it sparks an international incident. Now Sueno and Bascom must solve the murder of Corporal Noh Jong-bei, a Korean soldier working with the US Army, before war breaks out. Investigating the crime is very complicated since the two countries won't cooperate. When the two discover information the government doesn't want disclosed, they are taken off the case. But believing they arrested the wrong man, they disobey orders in an attempt to discover the truth.


---
Lovesey, Peter. KILLING WITH CONFETTI. Sphere. March '20. $16.95. Eighteenth in the Detective Peter Diamond series. "As a New Year begins in Bath, Ben Brace proposes to his long-term girlfriend, Caroline. The problem is that she's the daughter of notorious crime baron, Joe Irving, who is coming to the end of a prison sentence. And Ben's father George is Bath's Deputy Chief Constable. But mothers and sons are a formidable force: a wedding in the Abbey and reception in the Roman Baths are set in place before the career-obsessed DCC can step in. Peter Diamond, Bath's head of CID, is appalled to be put in charge of security on the day. Ordered to be discreet, he packs a gun and a guest list in his best suit and must somehow cope with potential killers, gang rivals, warring parents, bossy photographers and straying bridesmaids. The laid-back Joe Irving seems oblivious to the danger he is in from rival gang-leaders, while Brace can't wait for the day to end. Will the photo-session be a literal shoot? Will Joe Irving's speech as father of the bride be his last words? Can Diamond pull off a miracle, avert a tragedy and send the happy couple on their honeymoon?



---
McCaw, Robert. FIRE AND VENGEANCE. Oceanview Publishing. July '20. $26.95. Third in the Koa Kane Hawaiian Mystery series. Hawaii Chief Detective Koa Kane is anything but a typical police officer. He already got away with murdering his father's enemy and isn't afraid to take the law into his own hands. In this entry in the series Koa learns that his estranged brother, in jail for multiple crimes, has been diagnosed with a brain tumor. But taking precedence is an elementary school, built on top of a volcano, that has exploded. Following the explosion the architect and the contractor have been murdered. Koa, not out of character, comes up with a plan to get his brother released while trying to solve the recent murders of the two men. During his investigation Koa finds himself involved in a 40-year-old conspiracy. But, as he is about to arrest the murderer, his case becomes entwined with his brother and he must decide if justice is more important than his brother's life.



---
McCaw, Robert. OFF THE GRID: A Mystery. Oceanview Publishing. July '20. $16.00. Second in the Koa Kane Hawaiian Mystery series. Police Chief Koa Kane of Hawaii's Big Island finds a body left in front of a lava flow, alerted by a piece of cloth flapping in the breeze. Now he has to deal with the second homicide in one day, only to learn that the two murders are connected. Emerced in a case that has ties to the CIA, the Defense Intelligence Agency, and the Chinese government, Koa is thwarted at every turn. The two murder victims were fugitives, but nobody seems to want their identities revealed and Koa is pulled into a web of intrigue where nothing is what it seems. If this isn't enough, the Island is preparing for a major political rally and the police are stretched to the limit. While investigating against the odds, Koa discovers a government conspiracy that has implications not just for Hawaii, but beyond it's shores.



---

Olshan, Joseph. BLACK DIAMOND FALL. Polis Books. August '19. $16.00. Based on real events that took place at Middlebury College, Vermont, two separate incidents appear to be linked when a college student, Luc Flanders, disappears and somebody breaks into the Robert Frost House near the college campus. Detective Nick Jenkins and his partner, Helen Kennedy, are assigned to the case and have no lack of suspects, including an older man that was in a secret relationship with the missing student, an ex-girlfriend, and Luc's college roommates. In this "literary" mystery, the case unfolds as seen from different perspectives and rushes headlong into an unexpected conclusion.


---
Sandford, John. NEON PREY. G.P. Putnam's Sons. April '20. $9.99. Twenty-ninth is the series. "Lucas Davenport pursues a prolific serial killer who has gone undetected for years.... It was a relatively minor criminal matter, all things considered, but enough that the U.S. Marshals obtained a warrant to enter the home. They didn't expect to unearth trophies from a score of killings. Now Davenport is on the trail of a serial murderer, one who was able to operate for years without notice or suspicion. But there's even more to this killer than meets the eye..."


---
Tursten, Helene. HUNTING GAME. Soho Crime. November '19. $15.95. Translated by Paul Norlen. First in a new series. Tursten introduces Detective Inspector Embla Nystrom of the mobile unit in Gothenburg, Sweden. She's an avid hunter and a welterweight fighter. On vacation, Embla heads to her uncle's cabin in a rural area for the family annual moose hunt. This year is differnt though, an intersting newcomer named Peter has joined the group. Things soon start to go wrong and two of the hunters disappear. Taking charge of the situation, Embla find one of the hunters dead in a lake. Local police lend a hand and Ebla investigates the members of the group hoping to find the killer.


---
Winter, Ariel S. THE PRESERVE: A Novel. Atria/Emily Bestler Books. November '20. $17.00. Set in the near future, robots rule after the population is decimated by a plague. After the ruling AI decide to allow humans to set up towns where they can live without robot intervention, a murder occurs. Jesse Laughton, the Chief of Police on the SoCar Preserve, must solve the crime before it's decided that humans can't live on their own. Complications arise when robots start to die from what appears to be drugged programs and SoCar may have something to do with it. Laughtons' investigation leads to the discovery that the victim was a hacker who wrote the programs that are killing the robots and he realizes that the cases are intertwined. With the help of Laughton's ex-partner, the two determine that the preserve was hiding a lot of secrets. If they want to keep the status quo, the two must solve the case - and quickly!


---
© 1996-2020 Bill Palmer.