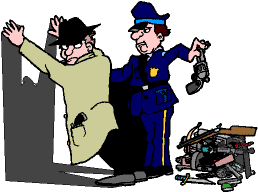 H TO Z


September 7, 2022

LePort, Dr. Cristina. DISSECTION: A Medical and Political Thriller. Bancroft Press. October '22. $27.95. When several cases of complicated heart attacks and strokes show up in the hospital, heart surgeon Dr. Steven Leeds notes that the cases all have one thing in common, the attacks were caused by a rare arterial injury - a dissection. When he learns that all of the victims were sent a strange card stating 'Your heart attack/stroke will arrive within one hour!' Jack Mulville, an FBI agent investigates the deaths along with private detective Kirk Miner. The men suspect Leeds ex lover, Dr. Silvana Moretti, a research scientist with grudges against all of the victims. But, when U.S. government officers are sent the same cards and suffer the same results, the three men work together to find out who is on a killing spree. "DISSECTION is a taut thriller with complex characters that combines cutting-edge medical technology with horrific yet still believable terrorist plots."


---

McCaw, Robert. DEATH OF A MESSENGER. Oceanview Publishing. February '22. $16.00. Book 3 of 4 in the Koa Kane Hawaiian Mystery series. "Journey deep into the exotic locales of Hawaii's Big Island to discover its language, culture - and crime." The Big Island is the territory of Hilo Chief Detective Koa Kane. Koa is called in when a corpse, seemingly killed as part of a ritiual, is found at the Army training area. He finds himself up against a local medical examiner, Westerners, and advocates for Hawaiian heritage as he tries to determine the the reason for the murder. Can he solve the case before they find another corpse?


---

McCaw, Robert. TREACHERY TIMES TWO. Oceanview Publishing. January '22. $27.95. Book 4 of 4: Koa Kane Hawaiian Mystery. In the final entry in the series, Kane investigates saboteurs and military weapons while dealing with a volcano eruption at the same time his past is being investigated about his past. It all begins when the earthquake unearths the mutilated body of a woman in a old cemetery. Learning her identity proves difficult since the murderer obliterated everything they could so the corpse could not be identified. Eventually Koa's investigation takes him to a defense contractor who is politically connected and he becomes involved in a FBI case. As if he doesn't have enough on his plate, the grandson of his father's arch enemy is putting pressure on the police to investigate his grandfather's murder thirty years before. Now Koa is stuck on the case investigating the murder he committed and covered up. Things become even more complicated when an innocent man is accused of the crime. Available in trade paperback. January '23. $16.99.


---

Parker, I.J. THE LUCKY GODS OF OTSU: An Akitada Novel. Independently published. October '21. $15.99. Book 21 of 21. "If ever Akitada needed luck, it is now. Things are not going well for him. His new boss is out to get him, his daughter is in love with the wrong man, his ex-wife's affairs come again to haunt him, and he fears he is too old and too poor to deal with any of it. Then his old friend suddenly dies from a case of indigestion that looks suspiciously like murder and the problems escalate into the deadly violence of two ruthless killers. He has to save not only his career, but his life."



---

Putnam, David. THE RUTHLESS: A Bruno Johnson Novel. Oceanview Publishing. January '22. $16.00. LA County Sheriff Deputy Bruno Johnson takes his job very seriously and it has a negative effect on his family. He has a teenage daughter is living with a thug and one of her twin toddlers has disappeared. Now Bruno not only has family worries, but is very concerned about the brutal murder of a judge and his wife, friends of the deputy. But Bruno can't become involved in the case because he is working undercover on another case. But none of this has the same effect on him as another catastrophe that he will change his life forever....


---
© 1996-2022 Bill Palmer.