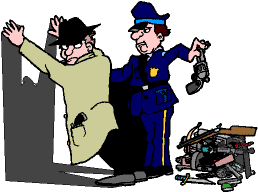 A TO Z


May 4, 2023


Eskin, Otho. HEAD SHOT. Oceanview. November '22. $16.00. Second in the series. Marko Zorn, Washington, D.C. Homicide Detective is on his second exciting case. While investigating the murder of an actress and an ex, Marko is assigned to protect a visiting dignitary. He is warned that assassins have targeted the visiting prime minister now he is in their cross-hairs! He manages to escape the first attempt on his life and goes on the offensive to hunt down the assassin - or assassins - along with his partner, Lucy.



---

Galligan, John. BAD DAY BREAKING: A Bad Axe County Novel. Atria Books. September '22. $16.99. Book 4 of 4 in the series. The exciting final outing for Sheriff Heidi Kick offers a look into a strange religious group - or is it a cult? Having recently moved into Bad Axe County, Wisconsin, the group has the residents very worried. They are a gun-toting group with a strange spiritual leader and the people in town fear them. After settling in an abandoned lot, rumors are spreading that they worship the devil and intend to take over the town. If that isn't enough, one of the members is found dead in the river. Although the sheriff isn't a fan of the sect, she is worried by the paranoid reactions of the residents. Now she has to deal with a murder and a huge snowstorm on the horizon. If that isn't enough, she learns that an ex-boyfriend is out of jail and hunting for her.


---

Keliikoa, Mary. DEADLY TIDES: A Misty Pines Mystery. Level Best Books. October '23. $16.95. "A missing surf legend. Waterlogged clues. Can he trust his gut instincts to end the wave of murder? Sheriff Jax Turner is learning to live again. Holding tight to the hope of reconciling with his FBI agent ex-wife, the wary man is determined to keep his focus on his coastal Oregon community. And after a concerned brother requests a welfare check, Jax is troubled to find the absent surf shop owner's tracks lead to a pool of blood. Now investigating a potential homicide, Turner chases a tip from his former spouse about a severed foot found on the beach. But when a torrent of leads links the victim to a politician's son, a jealous competitor, and a get-straight program for youth, the steadfast lawman fears layers of lies and secret agendas will keep him from stopping a vicious killer. Can he unravel the fatal agenda before he's the next corpse to wash ashore?"


---

LePort, Dr. Cristina. DISSECTION: A Medical and Political Thriller. Bancroft Press. October '22. $27.95. When several cases of complicated heart attacks and strokes show up in the hospital, heart surgeon Dr. Steven Leeds notes that the cases all have one thing in common, the attacks were caused by a rare arterial injury - a dissection. When he learns that all of the victims were sent a strange card stating 'Your heart attack/stroke will arrive within one hour!' Jack Mulville, an FBI agent investigates the deaths along with private detective Kirk Miner. The men suspect Leeds ex lover, Dr. Silvana Moretti, a research scientist with grudges against all of the victims. But, when U.S. government officers are sent the same cards and suffer the same results, the three men work together to find out who is on a killing spree. "DISSECTION is a taut thriller with complex characters that combines cutting-edge medical technology with horrific yet still believable terrorist plots."


---

McCaw, Robert. RETRIBUTION. Oceanview Publishing. June '23. $27.95. A Koa Kane Hawaiian Mystery. When people all around him are being attacked Hilo Chief Detective Koa Kane begins to think that he is the actual target. It all starts with the murder of a young man in an alley behind a bar. The fingerprints on the weapon, a bloody knife, belong to Kane's brother Ikaika. While trying to prove his brother's innocence a sniper tries to kill Kane's friend and colleague Makanui. It doesn't stop there though and it looks like all of Kane's friends and family are at risk. Now he must find out who is behind the killing spree before it becomes his turn to die.


---

McCaw, Robert. TREACHERY TIMES TWO. Oceanview Publishing. January '23. $16.99. Book 4 of 4: Koa Kane Hawaiian Mystery. In the final entry in the series, Kane investigates saboteurs and military weapons while dealing with a volcano eruption at the same time his past is being investigated about his past. It all begins when the earthquake unearths the mutilated body of a woman in a old cemetery. Learning her identity proves difficult since the murderer obliterated everything they could so the corpse could not be identified. Eventually Koa's investigation takes him to a defense contractor who is politically connected and he becomes involved in a FBI case. As if he doesn't have enough on his plate, the grandson of his father's arch enemy is putting pressure on the police to investigate his grandfather's murder thirty years before. Now Koa is stuck on the case investigating the murder he committed and covered up. Things become even more complicated when an innocent man is accused of the crime.


---


Patterson, James & Paetro, Maxine. THE 23RD MIDNIGHT. Little, Brown and Company. May '23. $30.00. A Women's Murder Club Thriller. "Detective Lindsay Boxer put serial killer Evan Burke in jail. Reporter Cindy Thomas wrote a book that put him on the bestseller list. An obsessed maniac has turned Burke's true-crime story into a playbook. And is embellishing it with gruesome touches all his own. Now Lindsay's tracking an elusive suspect, and the entire Murder Club is facing destruction."



---
© 1996-2023 Bill Palmer.