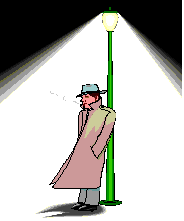 A TO L


April 8, 2018
Atkins, Ace. R0BERT B. PARKER'S SLOW BURN. G.P. Putnam's Sons. May '17. $9.99. Twenty-ninth in the Spenser series. "Boston PI Spenser faces a hot case and a personal crisis in the latest adventure in the iconic New York Times-bestselling series from author Ace Atkins. The fire at a boarded-up Catholic church raged hot and fast, lighting up Boston's South End and killing three firefighters who were trapped in the inferno. A year later, as the city prepares to honor their sacrifice, there are still no answers about how the deadly fire started. Most at the department believe it was just a simple accident: faulty wiring in a century-old building. But Boston firefighter Jack McGee, who lost his best friend in the blaze, suspects arson. McGee is convinced department investigators aren't sufficiently connected to the city's lowlifes to get a handle on who's behind the blaze - so he takes the case to Spenser. Spenser quickly learns not only that McGee might be right, but that the fire might be linked to a rash of new arsons, spreading through the city, burning faster and hotter every night. Spenser follows the trail of fires to Boston's underworld, bringing him, his trusted ally Hawk, and his apprentice Sixkill toe-to-toe with a dangerous new enemy who wants Spenser dead, and doesn't play by the city's old rules. Spenser has to find the firebug before he kills again - and stay alive himself."


---
Black, Cara. MURDER ON THE QUAI. Soho Crime. May '17. $15.95. Sixteenth in the Aimee Leduc Investigation series. The prequel the the bestselling series takes us back in time to see how Aimee, a medical student, ended up as a private investigator. Aimee is in her first year of medical school and is living with her father, the head of the family detective agency. In November, 1989, her father has to go to Berlin and asks Aimee to help out at the agency while he is away. She becomes involved in a murder investigating that's linked to a missing truck of Nazi gold which disappeared during World War II. Surprisingly, Aimee finds she likes the job and starts to realize that perhaps she was never meant to go into medicine.


---
Crais, Robert. THE WANTED: An Elvis Cole and Joe Pike Novel. G.P. Putnam. June '17. $28.00. "It seemed like a simple case - before the bodies starting piling up. Investigator Elvis Cole and his partner, Joe Pike, take on the deadliest case of their lives.... When single mother Devon Connor hires private investigator Elvis Cole, it's because her troubled teenage son Tyson is flashing cash and she's afraid he's dealing drugs. But the truth is devastatingly different. With two other partners in crime, he's been responsible for a string of high-end burglaries, a crime spree that takes a deadly turn when one of them is murdered and Tyson and his girlfriend disappear. They stole the wrong thing from the wrong man. Determined to get it back, he has hired a team that is smart and brutal, and to even the odds, Cole calls in his friends Joe Pike and Jon Stone. But even they may be overmatched. The hired killers are leaving a trail of bodies in their wake. A few more won't make any difference." Trade paperback edition. Simon & Schuster. January '18. $16.00.


---
Faye, Lyndsay. THE WHOLE ART OF DETECTION: Lost Mysteries of Sherlock Holmes. Mysterious Press. March '18. $17.00. "Faye's best Holmes tales, including two new works, are brought together in THE WHOLE ART OD DETECTION, a stunning collection that spans Holmes's career, from self-taught young upstart to publicly lauded detective, both before and after his faked death over a Swiss waterfall in 1894. In 'The Lowther Park Mystery,' the unsociable Holmes is forced to attend a garden party at the request of his politician brother and improvises a bit of theater to foil a conspiracy against the government. 'The Adventure of the Thames Tunnel' brings Holmes'S attention to the baffling murder of a jewel thief in the middle of an underground railway passage. With Holmes and Watson encountering all manner of ungrateful relatives, phony psychologists, wronged wives, plaid-garbed villains, and even a peculiar species of deadly red leech, THE WHOLE ART OD DETECTION is a must-read for Sherlockians and any fan of historical crime fiction with a modern sensibility."


---
Finlay, Mick. ARROWOOD. MIRA. July '17. $15.99. When a serial killer stalks his prey on the streets of London in 1895, the police are stretched too thin to do much about it. Enter Arrowood, a psychologist with no formal training, and a self-proclaimed private investigator. His hatred for Sherlock Holmes and his wealthy clients is well-known and he only takes on cases in the underbelly of South London. Arrowood faces his most difficult case while searching for a man who vanished. He is thwarted in his quest when his only lead is killed right in front of him. Now Arrowood and his associate, Barnett, must take down the head of the most dangerous gang in the city.


---
Grafton, Sue. Y IS FOR YESTERDAY. Marian Wood Books/Putnam. August '17. $29.00. Twenty-fifth in the series. "The darkest and most disturbing case report from the files of Kinsey Millhone, Y IS FOR YESTERDAY begins in 1979, when four teenage boys from an elite private school sexually assault a fourteen-year-old classmate - and film the attack. Not long after, the tape goes missing and the suspected thief, a fellow classmate, is murdered. In the investigation that follows, one boy turns state's evidence and two of his peers are convicted. But the ringleader escapes without a trace. Now, it's 1989 and one of the perpetrators, Fritz McCabe, has been released from prison. Moody, unrepentant, and angry, he is a virtual prisoner of his ever-watchful parents - until a copy of the missing tape arrives with a ransom demand. That's when the McCabes call Kinsey Millhone for help. As she is drawn into their family drama, she keeps a watchful eye on Fritz. But he's not the only one being haunted by the past. A vicious sociopath with a grudge against Millhone may be leaving traces of himself for her to find...." Available in trade papterback. G.P. Putnam's Sons. August '18. $16.00.


---

Hallinan, Timothy. FIELDS WHERE THEY LAY. Soho Crime. November '17. $15.95. Sixth in the Junior Bender series. It's days before Christmas and Russian mobsters are forcing Junior Bender to look into a shoplifting crime spree in fast-fading shopping mall. Despite Junior's best efforts, two people are dead. In order to prevent any other deaths, including his, Junior must solve the case.


---
Hallinan, Timothy. KING MAYBE. Soho Crime. April '17. $15.95. Hallinan has done it again in the fifth in the series. Junior Bender is back in another adventure, but this time his life could be on the line. The LA burglar barely escapes while trying to steal a rare stamp and finds himself up against a very powerful and violent man. In order to pay off his debts, he must break into the house of a Hollywood legend - the man know as King Maybe, a studio mogul feared by everybody. It will be the most difficult job Junior has ever done and he's not sure he'll get out of the house alive.


---
King, Laurie R. ISLAND OF THE MAD: A novel of suspense. Bantam Books. June '18. $28.00. Eleventh in the series. "Mary Russell and Sherlock Holmes untangle the slippery threads of insanity and deadly secrets as they investigate a disappearance in the New York.... A June summer's evening, on the Sussex Downs, in 1925. Mary Russell and Sherlock Holmes are strolling across their orchard when the telephone rings: an old friend's beloved aunt has failed to return following a supervised outing from Bedlam. After the previous few weeks - with a bloody murder, a terrible loss, and startling revelations about Holmes - Russell is feeling a bit unbalanced herself. The last thing she wants is to deal with the mad, and yet, she can't say no. The Lady Vivian Beaconsfield has spent most of her adult life in one asylum after another, yet she seemed to be improving - or at least, finding a point of balance in her madness. So why did she disappear? Did she take the family's jewels with her, or did someone else? The Bedlam nurse, perhaps? The trail leads Russell and Holmes through a lunatic asylum's stony halls to the warm Venice lagoon, where ethereal beauty is jarred by Mussolini's Blackshirts, where the gilded Lido set may be tempting a madwoman, and where Cole Porter sits at a piano, playing with ideas...."


---
King, Laurie R. THE MURDER OF MARY RUSSELL.Bantam Books. April '17. $16.00. Tenth in the Mary Russell & Sherlock Holmes Series. "Laurie R. King's Mary Russell-Sherlock Holmes series weaves rich historical detail and provocative themes with intriguing characters and enthralling suspense. Russell and Holmes have become one of modern literature's most beloved teams. But does this adventure end it all? Mary Russell is used to dark secrets - her own, and those of her famous partner and husband, Sherlock Holmes. Trust is a thing slowly given, but over the course of a decade together, the two have forged an indissoluble bond. And what of the other person to whom Mary Russell has opened her heart: the couple's longtime housekeeper, Mrs. Hudson? Russell's faith and affection are suddenly shattered when a man arrives on the doorstep claiming to be Mrs. Hudson's son. What Samuel Hudson tells Russell cannot possibly be true, yet she believes him - as surely as she believes the threat of the gun in his hand. In a devastating instant, everything changes. And when the scene is discovered - a pool of blood on the floor, the smell of gunpowder in the air - the most shocking revelation of all is that the grim clues point directly to Clara Hudson. Or rather to Clarissa, the woman she was before Baker Street. The key to Russell's sacrifice lies in Mrs. Hudson's past. To uncover the truth, a frantic Sherlock Holmes must put aside his anguish and push deep into his housekeeper's secrets - to a time before her disguise was assumed, before her crimes were buried away. There is death here, and murder, and trust betrayed. And nothing will ever be the same."


---
Leininger, Rob. GUMSHOE FOR TWO. Oceanview Publishing. April '17. $26.95. Second in the Mortimer Angel Series. "In the style of Dashiell Hammett, ex-IRS agent turned gumshoe-in-training, Mortimer Angel, is approached by a beautiful hooker, Holiday, in a casino bar in Reno. Mort first met Holiday two months ago, but now learns that she's not really a hooker. She's a college engineering student, searching for her younger sister, Allie, who disappeared three months ago. Having seen Mort in the news, Holiday knows he's a PI who finds missing persons. While in the bar with Mort, Holiday gets an unexpected phone call from Allie, who says she's in Gerlach, a small town in Nevada. The call is cut off. Holiday hires Mort on the spot, dragging him off to Gerlach. When Mort finds a connection between Allie and US Senator Harry 'Liar' Reinhart, a presidential candidate who vanished without a trace three days ago, things quickly turn deadly...very deadly." Available in trade paperback. March '18. $16.00.


---
© 1996-2018 Bill Palmer.