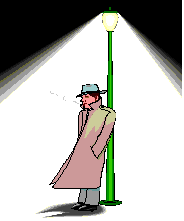 A TO L


October 8, 2017
Atkins, Ace. R0BERT B. PARKER'S SLOW BURN. G.P. Putnam's Sons. May '17. $9.99. Twenty-ninth in the Spenser series. "Boston PI Spenser faces a hot case and a personal crisis in the latest adventure in the iconic New York Times-bestselling series from author Ace Atkins. The fire at a boarded-up Catholic church raged hot and fast, lighting up Boston's South End and killing three firefighters who were trapped in the inferno. A year later, as the city prepares to honor their sacrifice, there are still no answers about how the deadly fire started. Most at the department believe it was just a simple accident: faulty wiring in a century-old building. But Boston firefighter Jack McGee, who lost his best friend in the blaze, suspects arson. McGee is convinced department investigators aren't sufficiently connected to the city's lowlifes to get a handle on who's behind the blaze - so he takes the case to Spenser. Spenser quickly learns not only that McGee might be right, but that the fire might be linked to a rash of new arsons, spreading through the city, burning faster and hotter every night. Spenser follows the trail of fires to Boston's underworld, bringing him, his trusted ally Hawk, and his apprentice Sixkill toe-to-toe with a dangerous new enemy who wants Spenser dead, and doesn't play by the city's old rules. Spenser has to find the firebug before he kills again - and stay alive himself."


---
Black, Cara. MURDER ON THE QUAI. Soho Crime. May '17. $15.95. Sixteenth in the Aimee Leduc Investigation series. The prequel the the bestselling series takes us back in time to see how Aimee, a medical student, ended up as a private investigator. Aimee is in her first year of medical school and is living with her father, the head of the family detective agency. In November, 1989, her father has to go to Berlin and asks Aimee to help out at the agency while he is away. She becomes involved in a murder investigating that's linked to a missing truck of Nazi gold which disappeared during World War II. Surprisingly, Aimee finds she likes the job and starts to realize that perhaps she was never meant to go into medicine.


---
Collins, Max Allan. BETTER DEAD: A Nathan Heller Thriller. Forge Books. November '16. $26.99. Fifteenth in the series. "It's the early 1950's. Joe McCarthy is campaigning to rid America of the Red Menace. Nate Heller is doing legwork for the senator, though the Chicago detective is disheartened by McCarthy's witch-hunting tactics. He's made friends with a young staffer, Bobby Kennedy, while trading barbs with a potential enemy, the attorney Roy Cohn, who rubs Heller the wrong way. Not the least of which for successfully prosecuting the so-called Atomic Bomb spies, Julius and Ethel Rosenberg. When famous mystery writer Dashiell Hammett comes to Heller representing a group of showbiz and literary leftists who are engaged in a last minute attempt to save the Rosenbergs, Heller decides to take on the case. Heller will have to play both sides to do this, and when McCarthy also tasks Heller to find out what the CIA has on him, Heller reluctantly agrees. His main lead is an army scientist working for the C.I.A. who admits to Heller that he's been having misgivings about the work he's doing and elliptically referring to the Cold War making World War II look like a tea party. And then the scientist goes missing."


---
Crais, Robert. THE PROMISE: An Elvis Cole and Joe Pike Novel. G.P. Putnam. December '16. $9.99. "Elvis Cole and Joe Pike are joined by Suspect heroes Scott James and his K-9 partner, Maggie, in the new masterpiece of suspense from the #1 New York Times-bestselling author. Loyalty, commitment, the fight against injustice - these are the things that have always driven Elvis Cole and Joe Pike. If they make a promise, they keep it. Even if it could get them killed. When Elvis Cole is hired to locate a woman who may have disappeared with a stranger she met online, it seems like an ordinary case - until Elvis learns the missing woman worked for a defense contractor and was being blackmailed to supply explosives components for a person or persons unknown. Meanwhile, in another part of the city, LAPD officer Scott James and his patrol dog, Maggie, enter an abandoned building to locate an armed and dangerous thief, only to discover far more than they expected: The fugitive is dead, the building is filled with explosives, and Scott and Maggie are assaulted by a hidden man who escapes in the chaos, all as a bloodied Joe Pike watches from the shadows. Soon, Scott and Maggie find themselves targeted by that man, and, as their case intertwines with Elvis and Joe's, joining forces to follow the trail of the missing woman as well. From inner-city drug traffickers to a shadowy group of Afghan war veterans with ties to a terrorist cell, the people they encounter on that trail add up to ever-increasing odds, and soon the four of them are fighting to find the woman not only before she is killed...but before the same fate happens to one of them." Nominated for the PWA award - a book that is not to be missed!


---
Crais, Robert. THE WANTED: An Elvis Cole and Joe Pike Novel. G.P. Putnam. June '17. $28.00. "It seemed like a simple case - before the bodies starting piling up. Investigator Elvis Cole and his partner, Joe Pike, take on the deadliest case of their lives.... When single mother Devon Connor hires private investigator Elvis Cole, it's because her troubled teenage son Tyson is flashing cash and she's afraid he's dealing drugs. But the truth is devastatingly different. With two other partners in crime, he's been responsible for a string of high-end burglaries, a crime spree that takes a deadly turn when one of them is murdered and Tyson and his girlfriend disappear. They stole the wrong thing from the wrong man. Determined to get it back, he has hired a team that is smart and brutal, and to even the odds, Cole calls in his friends Joe Pike and Jon Stone. But even they may be overmatched. The hired killers are leaving a trail of bodies in their wake. A few more won't make any difference." Available in treade paperback. Simon & Schuster. January '18. $16.00.


---
Faye, Lyndsay. THE WHOLE ART OD DETECTION: Lost Mysteries of Sherlock Holmes. Mysterious Press. March '17. $25.00. "Faye's best Holmes tales, including two new works, are brought together in THE WHOLE ART OD DETECTION, a stunning collection that spans Holmes's career, from self-taught young upstart to publicly lauded detective, both before and after his faked death over a Swiss waterfall in 1894. In 'The Lowther Park Mystery,' the unsociable Holmes is forced to attend a garden party at the request of his politician brother and improvises a bit of theater to foil a conspiracy against the government. 'The Adventure of the Thames Tunnel' brings Holmes'S attention to the baffling murder of a jewel thief in the middle of an underground railway passage. With Holmes and Watson encountering all manner of ungrateful relatives, phony psychologists, wronged wives, plaid-garbed villains, and even a peculiar species of deadly red leech, THE WHOLE ART OD DETECTION is a must-read for Sherlockians and any fan of historical crime fiction with a modern sensibility."


---
Finlay, Mick. ARROWOOD. MIRA. July '17. $15.99. When a serial killer stalks his prey on the streets of London in 1895, the police are stretched too thin to do much about it. Enter Arrowood, a psychologist with no formal training, and a self-proclaimed private investigator. His hatred for Sherlock Holmes and his wealthy clients is well-known and he only takes on cases in the underbelly of South London. Arrowood faces his most difficult case while searching for a man who vanished. He is thwarted in his quest when his only lead is killed right in front of him. Now Arrowood and his associate, Barnett, must take down the head of the most dangerous gang in the city.


---
Grafton, Sue. X. Putnam Books. November '16. $9.99. Twenty-fourth in the Kinsey Millhone series. "X: The number ten. An unknown quantity. A mistake. A cross. A kiss. X: The shortest entry in Webster's Unabridged. Derived from Greek and Latin and commonly found in science, medicine, and religion. The most graphically dramatic letter. Notoriously tricky to pronounce: think xylophone. X: The twenty-fourth letter in the English alphabet. Sue Grafton's X: Perhaps her darkest and most chilling novel, it features a remorseless serial killer who leaves no trace of his crimes. Once again breaking the rules and establishing new paths, Grafton wastes little time identifying this sociopath. The test is whether Kinsey can prove her case against him before she becomes his next victim."


---
Grafton, Sue. Y IS FOR YESTERDAY. Marian Wood Books/Putnam. August '17. $29.00. Twenty-fifth in the series. "The darkest and most disturbing case report from the files of Kinsey Millhone, Y IS FOR YESTERDAY begins in 1979, when four teenage boys from an elite private school sexually assault a fourteen-year-old classmate - and film the attack. Not long after, the tape goes missing and the suspected thief, a fellow classmate, is murdered. In the investigation that follows, one boy turns state's evidence and two of his peers are convicted. But the ringleader escapes without a trace. Now, it's 1989 and one of the perpetrators, Fritz McCabe, has been released from prison. Moody, unrepentant, and angry, he is a virtual prisoner of his ever-watchful parents - until a copy of the missing tape arrives with a ransom demand. That's when the McCabes call Kinsey Millhone for help. As she is drawn into their family drama, she keeps a watchful eye on Fritz. But he's not the only one being haunted by the past. A vicious sociopath with a grudge against Millhone may be leaving traces of himself for her to find...."


---

Hallinan, Timothy. FIELDS WHERE THEY LAY. Soho Crime. November '17. $15.95. Sixth in the Junior Bender series. It's days before Christmas and Russian mobsters are forcing Junior Bender to look into a shoplifting crime spree in fast-fading shopping mall. Despite Junior's best efforts, two people are dead. In order to prevent any other deaths, including his, Junior must solve the case. MP3 CD available from Blackstone Audio.


---
Hallinan, Timothy. KING MAYBE. Soho Crime. April '17. $15.95. Hallinan has done it again in the fifth in the series. Junior Bender is back in another adventure, but this time his life could be on the line. The LA burglar barely escapes while trying to steal a rare stamp and finds himself up against a very powerful and violent man. In order to pay off his debts, he must break into the house of a Hollywood legend - the man know as King Maybe, a studio mogul feared by everybody. It will be the most difficult job Junior has ever done and he's not sure he'll get out of the house alive.


---
Jance, J.A. DANCE OF THE BONES. William Morrow. November '16. $9.99. A J.P. Beaumont and Brandon Walker mystery. Over a decade ago an Indian antiques collector, Amos Warren, was killed out in the desert near one of his finds. Sheriff Brandon Walker arrested John Lassiter, Warren's partner, for the murder. Decades later, when Lassiter refuses a deal that would set him free, he refuses insisting he didn't kill Amos. Brandon, now retired, is asked to clear Lassiter's name and find the real killer. While Brandon investigates, Seattle detective J.P. Beaumont who lost his job after the Special Homicide Investigation Team was disbanded is brought into the case a fter Brandon discovers links between Lassiter's case and an unsolved case in Seattle. The ases collide when two boys from the reservation are kidnapped. The two ex-cops work together to solve the kidnapping and prove Lassiter innocent of the crime. The author added old Indian stories at the beginning of each chapter that are both interesting and entertaining.


---
King, Laurie R. THE MURDER OF MARY RUSSELL.Bantam Books. April '17. $16.00. Tenth in the Mary Russell & Sherlock Holmes Series. "Laurie R. King's Mary Russell-Sherlock Holmes series weaves rich historical detail and provocative themes with intriguing characters and enthralling suspense. Russell and Holmes have become one of modern literature's most beloved teams. But does this adventure end it all? Mary Russell is used to dark secrets - her own, and those of her famous partner and husband, Sherlock Holmes. Trust is a thing slowly given, but over the course of a decade together, the two have forged an indissoluble bond. And what of the other person to whom Mary Russell has opened her heart: the couple's longtime housekeeper, Mrs. Hudson? Russell's faith and affection are suddenly shattered when a man arrives on the doorstep claiming to be Mrs. Hudson's son. What Samuel Hudson tells Russell cannot possibly be true, yet she believes him - as surely as she believes the threat of the gun in his hand. In a devastating instant, everything changes. And when the scene is discovered - a pool of blood on the floor, the smell of gunpowder in the air - the most shocking revelation of all is that the grim clues point directly to Clara Hudson. Or rather to Clarissa, the woman she was before Baker Street. The key to Russell's sacrifice lies in Mrs. Hudson's past. To uncover the truth, a frantic Sherlock Holmes must put aside his anguish and push deep into his housekeeper's secrets - to a time before her disguise was assumed, before her crimes were buried away. There is death here, and murder, and trust betrayed. And nothing will ever be the same."


---
Leininger, Rob. GUMSHOE. Oceanview Publishing. December '16. $16.00. From the author: "For nine long days, the mayor and district attorney of Reno, Nevada, have been missin. Vanished without a trace. Their vehicles were found parked side-by-side at Reno-Tahoe International Airport. Did they fly somewhere together? They aren't on any flight manifest. Did the two of them take off with a big pile of the city's money? If so, the city accountants can't find it. Were they murdered? There's no sign of foul play. Their disappearances have finally made national news. Enter Mortimer Angel, who'd just quit a thankless job as an IRS agent. Mort is Reno's newest gumshoe, a private-eye-in-training at his nephew's detective agency. Just four hours into his new career, Mort finds the mayor - make that, the mayor's head - in the trunk of Mort's ex-wife's Mercedes. The news-hungry media speculates: Did Mort kill the mayor? Did Mort's ex? As events begin to spin out of control, Mort realizes things have been out of control since the night before he started his new career, the night he found the unknown naked blonde in his bed." A great read!


---
© 1996-2017 Bill Palmer.