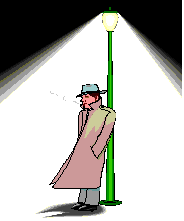 A TO K


September 16, 2021

Atkins, Ace. ROBERT B. PARKER'S BYE BYE BABY. G.P. Putnam's Sons. November '21. $28.00. "Boston PI Spenser takes on a new case in this next installment in Robert B. Parker's iconic New York Times bestselling series. Carolina Garcia-Ramirez is a rising star in national politics, taking on the establishment with her progressive agenda. Tough, outspoken, and driven, the young congresswoman has ignited a new conversation in Boston about race, poverty, health care, and the environment. Now facing her second campaign, she finds herself not only fighting a tight primary with an old guard challenger but also contending with numerous death threats coming from hundreds of suspects. When her chief of staff reaches out to Spenser for security and help finding the culprits of what he believes to be the most credible threats, Garcia-Ramirez is less than thrilled. Since her first grassroots run, she's used to the antipathy and intimidation women of color often face when seeking power. To her, it's all noise. But it turns out an FBI agent disagrees, warning Spenser that Garcia-Ramirez might be in real danger this time. It doesn't take long for Spenser to cross paths with an extremist group called The Minutemen, led by a wealthy Harvard grad named Bishop Graves. Although Graves is a social media sensation, pushing an agenda of white supremacy and toxic masculinity, he denies he's behind the attacks. As the primary nears and threats become a deadly plot, it's up to Spenser, Hawk, and a surprise trusted ally to ensure the congresswoman is safe. This is Spenser doing what he does best, living by a personal code and moral compass that can't ever be broken." Simultaneous release on Audio CD from Random House Audio.


---

Coyle, Matt. BLIND VIGIL. Oceanview Publishing. December '20. $26.95. Seventh, and final, in the Rick Cahill Series. After being blinded by a gunshot private investigator Rick Cahill, knows he can't continue to live the way he did. He's trying to decide what his new life will be when his ex-partner, Moira MacFarlane, asks him for help. She's working for an old friend of Rick's that he's no longer sure he can trust, but Moira insists that all she needs is for Rick to interview one person. Rick isn't sure he's up to it - he's no longer the man he was, but he finally agrees. When his friend is implicated in a murder the case becomes very dangerous - especially for a blind man! Available in trade paperback. November '21. $16.00.


---

Evanovich, Janet. FORTUNE AND GLORY: A Stephanie Plum Novel. Atria Books. November '20. $28.99. Book 27 of 27. Bounty hunter Stephanie Plum is facing her biggest case in her long career. In her last case she and her grandmother are trying to locate the fortune left to Grandma Mazur by her husband who died on their wedding night. It turns out they're not the only ones searching for the treasure. A duo of past enemies are also after the money and they aren't exactly push-overs! Stephanie will have to face her fears and protect her grandmother while deciding how she will live the rest of her life - if she can survive. Paperback edition. May '21. $17.00.


---
Galbraith, Robert. TROUBLED BLOOD. Mulholland Books. June '21. $18.99. Fifth in the Cormoran Strike series. "Private Detective Cormoran Strike is visiting his family in Cornwall when he is approached by a woman asking for help finding her mother, Margot Bamborough - who went missing in mysterious circumstances in 1974. Strike has never tackled a cold case before, let alone one forty years old. But despite the slim chance of success, he is intrigued and takes it on; adding to the long list of cases that he and his partner in the agency, Robin Ellacott, are currently working on. And Robin herself is also juggling a messy divorce and unwanted male attention, as well as battling her own feelings about Strike. As Strike and Robin investigate Margot's disappearance, they come up against a fiendishly complex case with leads that include tarot cards, a psychopathic serial killer and witnesses who cannot all be trusted. And they learn that even cases decades old can prove to be deadly...." For the few who don't already know, Galbraith is actually J.K. Rowling of Harry Potter fame.


---
Head, Cheryl A. WARN ME WHEN IT'S TIME. Bywater Books. July '21. $16.95. Sixth in the Charlie Mack Motown series. "A hate group operating in Oakland County, Michigan has claimed responsibility for a six-month-long string of arson fires and robberies at mosques, temples, and black churches around Detroit, eluding police and federal agencies. The most recent fire, at a mosque in Dearborn, kills a respected imam. His children - suspicious of law enforcement's treatment of Muslims and afraid of reprisal - hires Charlie Mack and her team of investigators to find their father's murderers. The Mack team begins to hunt down the clues in this local hate crime, but they aren't prepared when they realize that those clues are pointing to a widespread conspiracy that runs through elected state officials and up to the highest levels of national leadership. FBI agent, James Saleh, returns to help the Mack Agency infiltrate and take down a homegrown militia hell-bent on starting a race war in America."


---


Keliikoa, Mary. DENIED. Camel Press. May '21. $15.95. Second in the series. "PI Kelly Pruett's search to locate a former classmate's missing father ends in what appears to be a tragic accident. Kelly will play a high risk game of chance with a killer willing to gamble everything to win."



---
© 1996-2021 Bill Palmer.