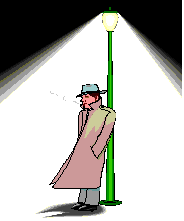 A TO H


June 26, 2020
Barrett, Casey. THE TOWER OF SONGS: A Duck Darley Novel. Kensington Books. September '19. $26.00. Third in the series. Unlicensed P.I. Duck Darley, sober for far longer than usual, is pulled into a high-stakes missing persons case by the daughter of a billionaire. How could he refuse a teen with a family even more messed up than his own? Little did he know that this could be his last case. The teen, Layla, saw a video of her father being kidnapped from the family apartment on the top floor of the tallest apartment building in the world. Layla thinks her Chinese grandmother had her father grabbed to keep him from talking, but about what? Teaming up with his on and off partner, Cass Kimball, Duck starts investigating. The stakes become higher when Duck learns that the kidnapping is linked to an international drug ring.


---

Black, Cara. MURDER IN BEL-AIR. Soho Crime. February '20. $16.95. Nineteenth in the Aimee Leduc Investigation series. "...The Parisian private investigator becomes entangles in a dangerous web of international spycraft, post-colonial Franco-African politics, and neighborhood secrets in Paris's 12th arrondissement. Aimee is about to go onstage to deliver the keynote address at a tech conference that is sure to secure Leduc Detective some much-needed business contracts when she gets an emergency phone call from her daughter's playgroup: Aimee's mother, who was supposed to pick Chloe up, never showed. Abandoning her hard-won speaking gig, Aimee rushes to get Chloe, annoyed that her mother has let her down yet again. But as Aimee and Chloe are leaving the playground, Aimee witnesses the body of a homeless woman being wheeled away from the neighboring convent, where nuns run a soup kitchen. The last person anyone saw the dead woman talking to was Aimee's mother, who has vanished. Trying to figure out what happened to Sydney Leduc, Aimee tracks down the dead woman's possessions, which include a huge amount of cash. What did Sydney stumble into? Is she in trouble?"


---
Block, Lawrence. A TIME TO SCATTER STONES: A Matthew Scudder Novella. LB Productions. October '19. $14.99.. "MATT SCUDDER RETURNS. More than 40 years after his debut and nearly a decade since his last appearance, one of the most renowned characters in all of crime fiction is back on the case in this major new novella by Mystery Writers of America Grand Master Lawrence Block. Well past retirement age and feeling his years - but still staying sober one day at a time - Matthew Scudder learns that alcoholics aren't the only ones who count the days since their last slip. Matt's longtime partner, Elaine, tells him of a group of former sex workers who do something similar, helping each other stay out of the life. But when one young woman describes an abusive client who's refusing to let her quit, Elaine encourages her to get help of a different sort. The sort only Scudder can deliver. A TIME TO SCATTER STONES offers not just a gripping crime story but also a richly drawn portrait of Block's most famous character as he grapples with his own mortality while proving to the younger generation that he's still got what it takes. For Scudder's millions of fans around the world (including the many who met the character through Liam Neeson's portrayal in the film version of A Walk Among the Tombstones), A TIME TO SCATTER STONES is an unexpected gift - a valedictory appearance that will remind readers why Scudder is simply the best there is."


---
Burke, James Lee. THE NEW IBERIA BLUES: A Dave Robicheaux Novel. Simon & Schuster. January '20. $16.99. Twenty-second in the series. "The shocking death of a young woman leads Detective Dave Robicheaux into the dark corners of Hollywood, the mafia, and the backwoods of Louisiana in this gripping mystery... Detective Dave Robicheaux's world isn't filled with too many happy stories, but Desmond Cormier's rags-to-riches tale is certainly one of them. Robicheaux first met Cormier on the streets of New Orleans, when the young, undersized boy had foolish dreams of becoming a Hollywood director. Twenty-five years later, when Robicheaux knocks on Cormier's door, it isn't to congratulate him on his Golden Globe and Academy Award nominations. Robicheaux has discovered the body of a young woman who's been crucified, wearing only a small chain on her ankle. She disappeared near Cormier's Cyrpemort Point estate, and Robicheaux, along with young deputy, Sean McClain, are looking for answers. Neither Cormier nor his enigmatic actor friend Antoine Butterworth are saying much, but Robicheaux knows better. As always, Clete Purcel and Davie's daughter, Alafair, have Robicheaux's back. Clete witnesses the escape of Texas inmate, Hugo Tillinger, who may hold the key to Robicheaux's case. As they wade further into the investigation, they end up in the crosshairs of the mob, the deranged Chester Wimple, and the dark ghosts Robicheaux has been running from for years. Ultimately, it's up to Robicheaux to stop them all, but he'll have to summon a light he's never seen or felt to save himself, and those he loves."


---
Crais, Robert. A DANGEROUS MAN. G.P. Putnam's Sons. August '19. $28.00. An Elvis Cole and Joe Pike Novel. Eighteenth in the series. "Joe Pike didn't expect to rescue a woman that day. He went to the bank same as anyone goes to the bank, and returned to his Jeep. So when Isabel Roland, the lonely young teller who helped him, steps out of the bank on her way to lunch, Joe is on hand when two men abduct her. Joe chases them down, and the two men are arrested. But instead of putting the drama to bed, the arrests are only the beginning of the trouble for Joe and Izzy. After posting bail, the two abductors are murdered and Izzy disappears. Pike calls on his friend, Elvis Cole, to help learn the truth. What Elvis uncovers is a twisted family story that involves corporate whistleblowing, huge amounts of cash, the Witness Relocation Program, and a long line of lies. But what of all that did Izzy know? Is she a perpetrator or a victim? And how far will Joe go to find out?" Simultaneous release on Audio CD from Brilliance Audio. Trade paperback edition. Simon & Schuster. January '20. $12.68.


---
Hart, Ellen. TWISTED AT THE ROOT: A Jane Lawless Mystery. Minotaur Books. August '19. $26.99. 26th in the series. "Everyone thought Rashad May and Gideon Wise were happily married. That is, until Rashad was convicted of his husband's murder. Four years later, Rashad's brother contacts Ray Lawless - Minnesota private investigator Jane Lawless's father and the original defense attorney on the case - with potential evidence of a wrongful conviction. When the case is reopened, Jane and her father must work together to attain justice for a grieving widower. Who actually killed Gideon and why? There are suspects and motives galore, and Jane must discover the truth. She must also track down her missing brother, Peter, who was involved in the original trial, and who might be hiding secrets of his own."


---
© 1996-2020 Bill Palmer.