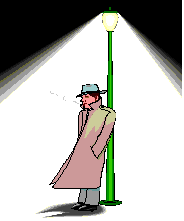 A TO H


April 7, 2021

Black, Cara. MURDER IN BEL-AIR. Soho Crime. May '20. $16.95. Nineteenth in the Aimee Leduc Investigation series. "...The Parisian private investigator becomes entangles in a dangerous web of international spycraft, post-colonial Franco-African politics, and neighborhood secrets in Paris's 12th arrondissement. Aimee is about to go onstage to deliver the keynote address at a tech conference that is sure to secure Leduc Detective some much-needed business contracts when she gets an emergency phone call from her daughter's playgroup: Aimee's mother, who was supposed to pick Chloe up, never showed. Abandoning her hard-won speaking gig, Aimee rushes to get Chloe, annoyed that her mother has let her down yet again. But as Aimee and Chloe are leaving the playground, Aimee witnesses the body of a homeless woman being wheeled away from the neighboring convent, where nuns run a soup kitchen. The last person anyone saw the dead woman talking to was Aimee's mother, who has vanished. Trying to figure out what happened to Sydney Leduc, Aimee tracks down the dead woman's possessions, which include a huge amount of cash. What did Sydney stumble into? Is she in trouble?"


---
Burke, James Lee. THE NEW IBERIA BLUES: A Dave Robicheaux Novel. Simon & Schuster. May '20. $16.99. Twenty-second in the series. "The shocking death of a young woman leads Detective Dave Robicheaux into the dark corners of Hollywood, the mafia, and the backwoods of Louisiana in this gripping mystery... Detective Dave Robicheaux's world isn't filled with too many happy stories, but Desmond Cormier's rags-to-riches tale is certainly one of them. Robicheaux first met Cormier on the streets of New Orleans, when the young, undersized boy had foolish dreams of becoming a Hollywood director. Twenty-five years later, when Robicheaux knocks on Cormier's door, it isn't to congratulate him on his Golden Globe and Academy Award nominations. Robicheaux has discovered the body of a young woman who's been crucified, wearing only a small chain on her ankle. She disappeared near Cormier's Cyrpemort Point estate, and Robicheaux, along with young deputy, Sean McClain, are looking for answers. Neither Cormier nor his enigmatic actor friend Antoine Butterworth are saying much, but Robicheaux knows better. As always, Clete Purcel and Davie's daughter, Alafair, have Robicheaux's back. Clete witnesses the escape of Texas inmate, Hugo Tillinger, who may hold the key to Robicheaux's case. As they wade further into the investigation, they end up in the crosshairs of the mob, the deranged Chester Wimple, and the dark ghosts Robicheaux has been running from for years. Ultimately, it's up to Robicheaux to stop them all, but he'll have to summon a light he's never seen or felt to save himself, and those he loves."


---

Coyle, Matt. BLIND VIGIL. Oceanview Publishing. December '20. $26.95. Seventh, and final, in the Rick Cahill Series. After being blinded by a gunshot private investigator Rick Cahill, knows he can't continue to live the way he did. He's trying to decide what his new life will be when his ex-partner, Moira MacFarlane, asks him for help. She's working for an old friend of Rick's that he's no longer sure he can trust, but Moira insists that all she needs is for Rick to interview one person. Rick isn't sure he's up to it - he's no longer the man he was, but he finally agrees. When his friend is implicated in a murder the case becomes very dangerous - especially for a blind man! Available in trade paperback. November '21. $16.00.


---

Evanovich, Janet. FORTUNE AND GLORY: A Stephanie Plum Novel. Atria Books. November '20. $28.99. Book 27 of 27. Bounty hunter Stephanie Plum is facing her biggest case in her long career. In her last case she and her grandmother are trying to locate the fortune left to Grandma Mazur by her husband who died on their wedding night. It turns out they're not the only ones searching for the treasure. A duo of past enemies are also after the money and they aren't exactly push-overs! Stephanie will have to face her fears and protect her grandmother while deciding how she will live the rest of her life - if she can survive. Available in paperback. May '21. $17.00.


---
© 1996-2021 Bill Palmer.