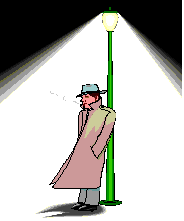 A TO G


January 6, 2023

Atkins, Ace. ROBERT B. PARKER'S BYE BYE BABY. G.P. Putnam's Sons. January '23. $9.99. Book 50 of 50. "Boston PI Spenser takes on a new case in this next installment in Robert B. Parker's iconic New York Times bestselling series. Carolina Garcia-Ramirez is a rising star in national politics, taking on the establishment with her progressive agenda. Tough, outspoken, and driven, the young congresswoman has ignited a new conversation in Boston about race, poverty, health care, and the environment. Now facing her second campaign, she finds herself not only fighting a tight primary with an old guard challenger but also contending with numerous death threats coming from hundreds of suspects. When her chief of staff reaches out to Spenser for security and help finding the culprits of what he believes to be the most credible threats, Garcia-Ramirez is less than thrilled. Since her first grassroots run, she's used to the antipathy and intimidation women of color often face when seeking power. To her, it's all noise. But it turns out an FBI agent disagrees, warning Spenser that Garcia-Ramirez might be in real danger this time. It doesn't take long for Spenser to cross paths with an extremist group called The Minutemen, led by a wealthy Harvard grad named Bishop Graves. Although Graves is a social media sensation, pushing an agenda of white supremacy and toxic masculinity, he denies he's behind the attacks. As the primary nears and threats become a deadly plot, it's up to Spenser, Hawk, and a surprise trusted ally to ensure the congresswoman is safe. This is Spenser doing what he does best, living by a personal code and moral compass that can't ever be broken." Available on Audio CD from Random House Audio.


---


Collins, Max Allan. HELLER: The Big Bundle. Hard Case Crime. February '23. $25.95. "True Crime detective Nathan Heller returns in a brand new case that connects a millionaire's kidnapped child to Robert F. Kennedy's campaign to bring down union boss Jimmy Hoffa.... A millionaire's son is kidnapped and private eye Heller is called in to help. But when half of the $600,000 ransom goes missing, Heller must wade through a morass of deception and depravity to blow the lid off a notorious crime whose consequences reach into the corridors of power in Washington D.C., where Bobby Kennedy works tirelessly to take down crooked union boss Jimmy Hoffa...."


---

Duncan Jr., W. Glenn. DOWN THE BARREL: A Rafferty P.I. Mystery. D Squared Publishing. February '22. $17.99. "Steady now. Focus. Look down the barrel. Breathe out. Relax. When I count to three: Start shooting. One... Two... " London Baines has it all. His 'real-life' TV show. All the money he'll ever need - thanks to his wealthy father, Herbert. And someone hiding in the wings who'd rather see him as a corpse. In the beginning, Herbert's fears for his son's safety seem like parental overreaction. But Rafferty witnesses a visceral new threat to the heart of the Baines family and realizes the only chance at keeping London alive is to take him out of view. Reality TV: the ultimate oxymoron. And when London disappears from right under Rafferty's nose, a happy ending seems farther away than ever. Can Rafferty flip the script, bring London home, and reunite father and son? Or will the bad actors succeed in canceling London's run-permanently? DOWN THE BARREL is the ninth book in the Shamus Award-winning Rafferty P.I. series from author W. Glenn Duncan Jr."


---


Faye, Lyndsay. OBSERVATIONS BY GASLIGHT: Stories from the World of Sherlock Holmes. Mysterious Press. December '22. $16.95. "A new collection of Sherlockian tales that shows the Great Detective and his partner, Watson, as their acquaintances saw them. The book contains both new and previously published short stories and novellas narrated by those who knew the Great Detective. Beloved adventuress Irene Adler teams up with her former adversary in a near-deadly inquiry into a room full of eerily stopped grandfather clocks. Learn of the case that cemented the lasting friendship between Holmes and Inspector Lestrade, and of the tragic crime which haunted the Yarder into joining the police force. And witness Stanley Hopkins' first meeting with the remote logician he idolizes, who will one day become his devoted mentor, From familiar faces like landlady Mrs. Hudson to minor characters like Lomax the sub-librarian, OBSERVATIONS BY GASLIGHT - entirely epistolary, told through diaries, telegrams, and even grocery lists - paints a masterful portrait of Sherlock Holmes and Dr. Watson as you have never seen them before."


---
© 1996-2023 Bill Palmer.