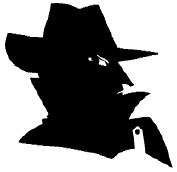 May 4, 2023

Follett, Ken. NEVER: A Novel. an Macmillan. June '22. $11.11. "In the Sahara Desert, two elite intelligence agents are on the trail of a powerful group of drug-smuggling terrorists, risking their lives - and, when they fall desperately in love, their careers - at every turn. Nearby, a beautiful young widow fights against human traffickers while traveling illegally to Europe with the help of a mysterious man who may not be who he says he is. In China, a senior government official with vast ambitions for himself and his country battles against the older Communist hawks in the government, who may be pushing China - and its close military ally, North Korea - to a place of no return. And in the United States, Pauline Green, the country's first woman president, navigates terrorist attacks, illegal arms trading, and the smear campaigns of her blustering political opponent with careful and deft diplomacy. She will do everything in her power to avoid starting an unnecessary war. But when one act of aggression leads to another, the most powerful countries in the world are caught in a complex web of alliances they can't escape. And once all the sinister pieces are in place, can anyone - even those with the best of intentions and most elite skills - stop the inevitable? NEVER is an extraordinary thriller, full of heroines and villains, false prophets and elite warriors, jaded politicians and opportunistic revolutionaries. It brims with cautionary wisdom for our times, and a delivers a visceral, heart-pounding read that transports readers to the brink of the unimaginable."


---

Maz, William. THE BUCHAREST LEGACY: The Rise of the Oligarchs. Oceanview Publishing. June '23. $27.95. Following his adventures in THE BUCHAREST DOSSIER, CIA agent Bill Hefflin is back in Romania, but this time he has to prove he is innocent of being a double agent! The problem began when a KGB defector told the CIA that there was a mole in the agency and that the mole's handler was named Boris. Bill quickly realizes that Boris is one of his assets and that if the defector is telling the truth, Boris had to be a triple agent. Did Boris give Bill false information? If so, he must prove to the agency that he is not the mole! So there he is, back in Bucharest where he hopes to find Boris and learn the identity of the mole. But Bill soon realizes it's not going to be easy - the city is full of spies, crooked politicians, in addition to a growing underground - and all of them are after Boris. The real problem, however, is that only Bill knows Boris is dead.


---

Sikes, Adam. LANDSLIDE. Oceanview Publishing. September '22. $27.95. A Mason Hackett Espionage Thriller. Mason Hackett, a U.S. Marine veteran, moved to London in order to start over after leaving the military. It becomes virtually impossible though after he sees the face a friend he lost on TV. Having tried to forget what happened fifteen years before, he can't forget the men he lost or the faces of the dead. Then, after receiving a mysterious email mentioning a CIA mission that went very wrong, he realizes he can't run away from his memories. He needs to make things right and heads to Romania to find out what happened to his friend and the connection to corrupt international arms dealers and defense corporations. He finds himself caught in a secret war and in a situation where he can't trust anyone.


---
© 1996-2023 Bill Palmer.