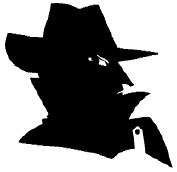 May 2, 2022

Bach, Robbie. THE WILKES INSURRECTION: A Contemporary Thriller. Greenleaf Book Group Press. October '21. $24.95. Offutt Air Force Base will never be the same after a plane crashes onto the runway. Major Tamika Smith tries to rescue the survivors and figure out what happened and why. During his investigation he learns that similar disasters have been happening and soon realizes that a master terrorist is behind what has been going on. Joining Smith is a group of people willing to try to stop the destruction of their country. "It's perfect blend of callous villains, iconic heroes, and political intrigue (that) will keep readers on the edge of their seats."


---
Berry, Steve. THE KAISER'S WEB: A Novel. Minotaur Books. November '21. $9.99. Sixteenth in the Cotton Malone series. Former Justice Department agent Cotton Malone is back on the case when documents from World War II are found. If they are real, they could re-write history as we know it and have a heavy impact on the upcoming elections in Germany. The documents, which date from April, 1945, could determine who is elected Chancellor. If the papers are real, it could mean that Hitler and Eva Braun died in the underground of Berlin and that Martin Bormann might have escaped with the wealth the Nazi's stole. Traveling around the globe, Cotton follows the clues to the mystery known as the Kaiser's web.


---
Collins, Max Allan & Clemens, Matthew V. TO LIVE AND SPY IN BERLIN: A Spy Thriller. Wolfpack Publishing. July '21. $14.99. Book 3 of 3: John Sand. "The world's greatest living spy...May have just found a man he can't kill. The world thinks John Sand's retired. No longer heading into the MI6 offices, he's an energy company executive. He's got a nice corner office, lavish dinners to attend, and no bullets flying at his head...yet. The truth is much deadlier. Sand's hunting stolen uranium, and he knows if he doesn't find it soon, he'll be hunting something very different...a nuclear bomb. Deep in South America, the remnants of Nazi Germany hide. Their only goal is to accomplish what their insane leader failed to do: ensure Germany rises victorious out of the next World War. Now that they've got enriched uranium, their psychopathic dreams are merely days away. In a race against time, Sand must find the uranium and destroy these deranged lunatics once and for all. Can the world's greatest spy stop the evilest men to ever live? Or is he a bit too old, a bit too weak, and a bit too slow?


---

Follett, Ken. NEVER: A Novel. Viking Press. November '21. $36.00. "In the Sahara Desert, two elite intelligence agents are on the trail of a powerful group of drug-smuggling terrorists, risking their lives - and, when they fall desperately in love, their careers - at every turn. Nearby, a beautiful young widow fights against human traffickers while traveling illegally to Europe with the help of a mysterious man who may not be who he says he is. In China, a senior government official with vast ambitions for himself and his country battles against the older Communist hawks in the government, who may be pushing China - and its close military ally, North Korea - to a place of no return. And in the United States, Pauline Green, the country's first woman president, navigates terrorist attacks, illegal arms trading, and the smear campaigns of her blustering political opponent with careful and deft diplomacy. She will do everything in her power to avoid starting an unnecessary war. But when one act of aggression leads to another, the most powerful countries in the world are caught in a complex web of alliances they can't escape. And once all the sinister pieces are in place, can anyone - even those with the best of intentions and most elite skills - stop the inevitable? NEVER is an extraordinary thriller, full of heroines and villains, false prophets and elite warriors, jaded politicians and opportunistic revolutionaries. It brims with cautionary wisdom for our times, and a delivers a visceral, heart-pounding read that transports readers to the brink of the unimaginable." Available in paperback. Pan Macmillan. June '22. $11.11.


---
Gilstrap, John. STEALTH ATTACK. Pinnacle Books. July '21. $9.99. Book 13 of 13: A Jonathan Grave Thriller. "Black Ops veteran Jonathan Grave is back and pursuing two missing American teens kidnapped and hidden in Mexico's dark underworld...where he finds himself caught in the center of a vendetta he never expected. El Paso, Texas, is a battleground. It's an open market for Mexican drug cartels to sell their wares. It's also a destination for teens looking for fun. Venice Alexander's fourteen-year-old son Roman was there on a school trip. Now, he and a fellow student have vanished without a trace. Assuming the kidnapping is retaliation for his past incursions against Mexico's crime syndicates, Jonathan Grave leads his covert operatives to rescue their teammate's son. But the trail Jonathan follows leads him down unexpected paths where he ends up in the crossfire of a deadly vendetta...."


---
Grossman, Gary & Fuller, Ed. RED DECEPTION. Beaufort Books. June '21. $26.95. Second in the Red Hotel Series. Dan Reilly, a former Army intelligence officer wrote a secret State Department report warning about how the U.S. infrastructure could be destroyed in an effort to destroy the country. Now it seems this report has fallen into the hands of terrorists who are doing exactly what Reilly had warned. As the country deals with the attacks, the Russian President decides to take over Ukraine and Latvia. With crisis both within the country and without, the U.S. President must deal with both. Reilly is the only person who might be able to figure out what's going on before the world goes up in flames. But, with the Russians, reporters, and covert agents on his trail, it's going to be very difficult.


---

Hauty, Chris. SAVAGE ROAD: A Hayley Chill Thriller. Pocket Books. October '21. $9.99. Book 2 of 2. Hayley finds herself further down the rabbit hole in the second book of the series. After several very serious cyber attacks hit the U.S., Haley is tasked with finding the hackers responsible. The situation becomes even more complicated when NSA analysts show that Russia is behind the attack since Hayley is using a double agent to get information on Russia. Can Hayley reveal the hacker in time to stop World War III?


---

Maz, William. THE BUCHAREST DOSSIER. Oceanview Publishing. March '22. 27.95. Winner of the 2020 Chanticleer International Book Awards Grand Prize in the Global Thrillers category, the plot will keep you on the edge of your seat. It's 1989, and war is brewing in Romania when CIA analyst Bill Hefflin, a Romanian expatriate, arrives in Bucharest. His KGB asset, Boris, who insisted that he come in country puts Hefflin in the middle of a revolution and Hefflin soon learns that nothing is as it seems and nobody can be trusted. While searching for his childhood love, Hefflin realizes that outside forces are manipulating the war and the CIA is involved as well as his supposed asset.


---

Rosenberg, Joel C. THE BEIRUT PROTOCOL. Tyndale House. January '22. $16.99. Fourth in the series. An important peace treaty between Israel and Saudi Arabia is put on hold when Special Agent Marcus Ryker and his team are attacked while checking the area along the border between Lebanon and Israel before the arrival of the Secretary of State. The last thing the US wants is a war before the treaty can even be signed. US and Israeli forces are sent in to rescue Ryker and his men, but can Ryker break free before he and his men can be saved - or killed by the Hezbollah that have captured them?


---
Roth, Tony. TRIGGER POINT. Full Bloom Press. March '22. $14.95. Nick, a farm boy from the Midwest, had no idea what he was getting into when he received a phone call from his old coach at the University of Illinois. Nick had no idea the coach was a CIA agent, but was recruited by him in 1985. After just one year Nick's life changed more than he could imagine in just one year! Undercover as a student in Colombia as Sean Smith, he has to deal with Central American dictators, the Contra, special opes, corrupt officials, and assassins, not to mention a beautiful professor. But, is his Spanish teacher really just a teacher? When his handler is pushed to the brink by President Reagan's agenda, Nick is forced to decide if he's willing to compromise his ideals for the good of his mission.


---
© 1996-2022 Bill Palmer.