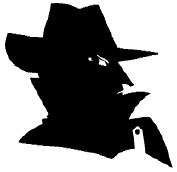 December 3, 2017
Bowen, Rhys. IN FARLEIGH FIELD: A Novel of World War II. Lake Union. March '17. $24.95."World War II comes to Farleigh Place, the ancestral home of Lord Westerham and his five daughters, when a soldier with a failed parachute falls to his death on the estate. After his uniform and possessions raise suspicions, MI5 operative and family friend Ben Cresswell is covertly tasked with determining if the man is a German spy. The assignment also offers Ben the chance to be near Lord Westerham's middle daughter, Pamela, whom he furtively loves. But Pamela has her own secret: she has taken a job at Bletchley Park, the British code-breaking facility. As Ben follows a trail of spies and traitors, which may include another member of Pamela's family, he discovers that some within the realm have an appalling, history-altering agenda. Can he, with Pamela's help, stop them before England falls? Inspired by the events and people of World War II, writer Rhys Bowen crafts a sweeping and riveting saga of class, family, love, and betrayal." Simultaneous release in trade paperback. $14.95.


---
Collins, Max Allan. EXECUTIVE ORDER. Thomas & Mercer. April '17. $15.95. Book 3 of 3 in the Reeder and Rogers Series. "In Eastern Europe four CIA agents are dead - geopolitical pawns caught in a border dispute cross fire. Why were they there? Who sent them? Not even the President knows. Back in Washington, the Secretary of the Interior dies from an apparent allergic shock. As details emerge, so do suspicions that she was murdered. Investigating their respective cases, ex-Secret Service agent Joe Reeder and FBI Special Situations Task Force leader Patti Rogers recognize a dangerous conspiracy is in play. When suspects and government contacts are killed off with expert precision, their worst fears are confirmed. As the country edges closer and closer to war, Reeder and Rogers must protect the President - and each other - from an unseen enemy who's somehow always one step ahead. The stakes have never been higher, against killers who might be anywhere, and Reeder and Rogers have no one to trust but each other."


---

Downing, David. LENIN'S ROLLER COASTER. Soho Crime. March '17. $27.95. Third in the Jack McColl series. 1917: World War I was ravaging Europe as the Bolshevik revolution raged. Jack McColl, a British spy, is sent to Central Asia to sabotage a German mission. At the same time his lover, Caitlin Hanley, an Irish-American journalist is in Moscow covering the revolution. Can they each stay alive and also keep their relationship intact? Available in trade paperback. March '18. $15.95.


---
Henshaw, Mark. THE FALL OF MOSCOW STATION: A Novel. Pocket Books. January '17. $9.99. Third in the Red Cell Series. CIA analyst Mark Henshaw is back with a thrilling story following CIA analyst Jonathan Burke and agent Kyra Stryker. A major intelligence breach has destroyed the Moscow Station and the CIA's sources in Russia are in jeopardy. When Alden Maines, a high level CIA officer doesn't get the promotion he expected, he defects and shortly after a CIA asset, the director of Russia's Foundation for Advanced Nuclear Research, is found murdered. Maines thought becoming a double spy for Russia would bring him a lot of money, but instead his defection is announced by Arkady Lavrov of the Russian Intelligence service. Lavrov wants the names of the CIA agents in the Moscow Station along with all their assets that work in the Kremlin. The question is why Lavrov would out Maines instead of using him to get whatever info he wanted. Sent to Berline and then Moscow, Traveling from Langley, to Berlin, and finally Moscow Burke and Stryker must work without backup to uncover the plot and save the lives of the CIA assets.


---
Herron, Mick. REAL TIGERS. Soho Crime. January '17. $15.95. Third in the Slough House series. In London, the MI5 disgraced operatives are assigned to the Slough House where they're relegated to doing paperwork. Naturally, they all want to get back into the action so when one of them is kidnapped, they decide they must pay the ransom, files from MI5's fHQ. After stealing the files they soon realize that what's at stake is much bigger than the kidnapping. They discover a web of intrigue involving some of the top agents in the Secret Service and a group of mercenaries. Suddenly, they find themselves involved in a conspiracy that threatens MI5.


---
Herron, Mick. SPOOK STREET. Soho Crime. February '17. $26.95. Fourth in the Slough House series. Another riveting entry in the series. River Cartwright has a lot to worry about. His grandfather, an operative during the Cold War, is having mental problems and may be going senile. He knows a lot of secrets, but no longer remembers that they are secrets and starts to think that the government is after him. But River has to put those worries on the back burner when a bomb goes off in a shopping center and forty people are killed. Now the agents of Slough House have to figure out who is behind the attack and stop them before they anybody else. Available in trade paperback. December '17. $15.95.


---

Herron, Mick. THIS IS WHAT HAPPENED. Soho Crime. January '18. $25.95. Another thrilling book from the CWA Gold & Steel Dagger winner. Who would think a plain nobody could become the right person for MI5 to pick as an agent? That's exactly what happens when Maggie Barnes is sent to investigate a group that is planning an international plot that would place England at risk. Can the twenty something be the hero she wants to be and still survive?


---
Hood, Joshua. WARNING ORDER: A Search and Destroy Thriller. Touchstone Books. April '17. $9.99. Second in the two book series. In this entry, Mason Kane, a disgraced special ops soldier, agrees to help the CIA find a terrorist group and locate the perpetrators of a conspiracy within the White House in order to clear his name. Things go haywire though when Mason ends up investigating a violent terror cell that has ties to somebody in the President's inner circle. He finds help from Renee Hart, a DOD operative, and her team of elite special ops soldiers. Together, they have to stop an attack on the US military before it's too late.


---
McEwen, Scott with Koloniar, Thomas. GHOST SNIPER: A Sniper Elite Novel. Pocket Books. June '17. $9.99. In the fourth book in the series, a secret group of elite warriors are forced to take sides in the Mexican Drug War. Bob Pope, the director of an American secret anti-terrorist program, turns to retired Navy SEAL Daniel Crosswhite and ex-Green Beret Chance Vaught when an American politician is assassinated in Mexico City. Their job: find and expose the corrupt officials behind the plot. "The newest heart-pounding Sniper Elite thriller takes you on an action-packed adventure to both sides of the Atlantic, filled with the intrigue and movie-worthy warfare fans of the series have come to know and love."


---
© 1996-2017 Bill Palmer.