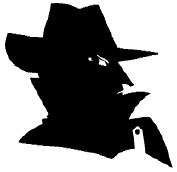 April 8, 2018
Downing, David. THE DARK CLOUDS SHINING. Soho Crime. April '18. $27.95. Fourth in the four book Jack McColl Series. In the last book of the series Jack McColl is in Soviet Russia towards the end of the civil war where the Bolsheviks are now in power. Jack only agrees to go back to Russia, where he is a wanted man, in exchange for a get out of jail card. Ex–Secret Service spy has been imprisoned for assaulting a police officer. He is disillusioned, angry at his own country, and no longer interested in being a spy. But he accepts the dangerous assignment to spy on MI5 to find out if they were involved in an assassination plot. The target is somebody Jack wants to keep alive, but he'd just as soon see the MI5 agent dead. He knows he might be walking into a trap - and has no idea this mission will unite him with his lost love, Caitlin.


---

Downing, David. LENIN'S ROLLER COASTER. Soho Crime. March '18. $15.95. Third in the Jack McColl series. 1917: World War I was ravaging Europe as the Bolshevik revolution raged. Jack McColl, a British spy, is sent to Central Asia to sabotage a German mission. At the same time his lover, Caitlin Hanley, an Irish-American journalist is in Moscow covering the revolution. Can they each stay alive and also keep their relationship intact? Trade paperback edition.


---
Follett, Ken. A COLUMN OF FIRE. Viking Press. September '17. $36.00. "As Europe erupts, can one young spy protect his queen? International bestselling author Ken Follett takes us deep into the treacherous world of powerful monarchs, intrigue, murder, and treason with his magnificent new epic, A COLUMN OF FIRE. In 1558, the ancient stones of Kingsbridge Cathedral look down on a city torn apart by religious conflict. As power in England shifts precariously between Catholics and Protestants, royalty and commoners clash, testing friendship, loyalty, and love. Ned Willard wants nothing more than to marry Margery Fitzgerald. But when the lovers find themselves on opposing sides of the religious conflict dividing the country, Ned goes to work for Princess Elizabeth. When she becomes queen, all Europe turns against England. The shrewd, determined young monarch sets up the country's first secret service to give her early warning of assassination plots, rebellions, and invasion plans. Over a turbulent half century, the love between Ned and Margery seems doomed as extremism sparks violence from Edinburgh to Geneva. Elizabeth clings to her throne and her principles, protected by a small, dedicated group of resourceful spies and courageous secret agents. The real enemies, then as now, are not the rival religions. The true battle pitches those who believe in tolerance and compromise against the tyrants who would impose their ideas on everyone else - no matter what the cost. Set during one of the most turbulent and revolutionary times in history, A COLUMN OF FIRE is one of Follett's most exciting and ambitious works yet. It will delight longtime fans of the Kingsbridge series and is the perfect introduction for readers new to Ken Follett." Simultaneous release in trade paperback. $17.40.


---
Herron, Mick. LONDON RULES. Soho Crime. June '18. $26.95. Fifth and last in the Slough House Series. First Desk Claude Whelan has his hands full trying to protect a prime minister while fighting off attacks on several fronts. The MP who arranged the vote on Brexit wants all the glory while his columnist wife, a tabloid reporter, is giving Claude a hard time with the articles she's printing. Add to the list a Muslim who is hiding several dark secrets while running for mayor of the West Midlands, and Claude's deputy who is waiting for him to make a mistake. If that isn't enough, there have been random terror attacks around the country. Things aren't going well at Slough House either, which isn't really unusual. The MI5 satellite office for outcast and demoted spies has a lot of problems of it's own making including the fact that somebody is trying to kill Roddy Ho. A good read that brings a grand end to the series.


---
Herron, Mick. SPOOK STREET. Soho Crime. December '17. $15.95. Fourth in the Slough House series. Another riveting entry in the series. River Cartwright has a lot to worry about. His grandfather, an operative during the Cold War, is having mental problems and may be going senile. He knows a lot of secrets, but no longer remembers that they are secrets and starts to think that the government is after him. But River has to put those worries on the back burner when a bomb goes off in a shopping center and forty people are killed. Now the agents of Slough House have to figure out who is behind the attack and stop them before they anybody else.


---

Herron, Mick. THIS IS WHAT HAPPENED. Soho Crime. January '18. $25.95. Another thrilling book from the CWA Gold & Steel Dagger winner. Who would think a plain nobody could become the right person for MI5 to pick as an agent? That's exactly what happens when Maggie Barnes is sent to investigate a group that is planning an international plot that would place England at risk. Can the twenty something be the hero she wants to be and still survive?


---
le Carre, John. A LEGACY OF SPIES: A Novel. Viking Press. September '17. $28.00. "The undisputed master returns with a riveting new book - his first Smiley novel in more than twenty-five years. Peter Guillam, staunch colleague and disciple of George Smiley of the British Secret Service, otherwise known as the Circus, is living out his old age on the family farmstead on the south coast of Brittany when a letter from his old Service summons him to London. The reason? His Cold War past has come back to claim him. Intelligence operations that were once the toast of secret London, and involved such characters as Alec Leamas, Jim Prideaux, George Smiley and Peter Guillam himself, are to be scrutinized by a generation with no memory of the Cold War and no patience with its justifications. Interweaving past with present so that each may tell its own intense story, John le Carre has spun a single plot as ingenious and thrilling as the two predecessors on which it looks back: THE SPY WHO CAME IN FROM THE COLD and TINKER TAIOR SOLDIER SPY. In a story resonating with tension, humor and moral ambivalence, le Carre and his narrator Peter Guillam present the reader with a legacy of unforgettable characters old and new." Trade paperback edition. Penguin Books. May '18. $17.00.


---
Lutz, John. THE HONORABLE TRAITORS: A Thomas Laker Thriller. Pinnacle Books. February '18. $9.99. "THE UNKNOWN SPY. Officially, Thomas Laker is an employee of the NSA. His real employer, known as the Gray Outfit, is not listed-anywhere. When a Washington, D.C., insider is killed in a bomb explosion, Laker teams up with cryptographer Ava North on a desperate search for clues. The only thing certain is that another act of terrorism is imminent. Delving into the dangerous past when America was drawn into global conflict, they discover one of history's greatest - and deadliest - secrets. In the wrong hands it can unleash unimaginable destruction. Now, to keep his homeland from plunging into its darkest hour, Laker will have to defend everything he believes in..."


---
McEwen, Scott with Koloniar, Thomas. GHOST SNIPER: A Sniper Elite Novel. Pocket Books. June '17. $9.99. In the fourth book in the series, a secret group of elite warriors are forced to take sides in the Mexican Drug War. Bob Pope, the director of an American secret anti-terrorist program, turns to retired Navy SEAL Daniel Crosswhite and ex-Green Beret Chance Vaught when an American politician is assassinated in Mexico City. Their job: find and expose the corrupt officials behind the plot. "The newest heart-pounding Sniper Elite thriller takes you on an action-packed adventure to both sides of the Atlantic, filled with the intrigue and movie-worthy warfare fans of the series have come to know and love."


---
© 1996-2018 Bill Palmer.