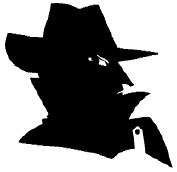 February 11, 2018
Bowen, Rhys. IN FARLEIGH FIELD: A Novel of World War II. Lake Union. March '17. $24.95."World War II comes to Farleigh Place, the ancestral home of Lord Westerham and his five daughters, when a soldier with a failed parachute falls to his death on the estate. After his uniform and possessions raise suspicions, MI5 operative and family friend Ben Cresswell is covertly tasked with determining if the man is a German spy. The assignment also offers Ben the chance to be near Lord Westerham's middle daughter, Pamela, whom he furtively loves. But Pamela has her own secret: she has taken a job at Bletchley Park, the British code-breaking facility. As Ben follows a trail of spies and traitors, which may include another member of Pamela's family, he discovers that some within the realm have an appalling, history-altering agenda. Can he, with Pamela's help, stop them before England falls? Inspired by the events and people of World War II, writer Rhys Bowen crafts a sweeping and riveting saga of class, family, love, and betrayal." Simultaneous release in trade paperback. $14.95.


---
Collins, Max Allan. EXECUTIVE ORDER. Thomas & Mercer. April '17. $15.95. Book 3 of 3 in the Reeder and Rogers Series. "In Eastern Europe four CIA agents are dead - geopolitical pawns caught in a border dispute cross fire. Why were they there? Who sent them? Not even the President knows. Back in Washington, the Secretary of the Interior dies from an apparent allergic shock. As details emerge, so do suspicions that she was murdered. Investigating their respective cases, ex-Secret Service agent Joe Reeder and FBI Special Situations Task Force leader Patti Rogers recognize a dangerous conspiracy is in play. When suspects and government contacts are killed off with expert precision, their worst fears are confirmed. As the country edges closer and closer to war, Reeder and Rogers must protect the President - and each other - from an unseen enemy who's somehow always one step ahead. The stakes have never been higher, against killers who might be anywhere, and Reeder and Rogers have no one to trust but each other."


---

Downing, David. LENIN'S ROLLER COASTER. Soho Crime. March '17. $27.95. Third in the Jack McColl series. 1917: World War I was ravaging Europe as the Bolshevik revolution raged. Jack McColl, a British spy, is sent to Central Asia to sabotage a German mission. At the same time his lover, Caitlin Hanley, an Irish-American journalist is in Moscow covering the revolution. Can they each stay alive and also keep their relationship intact? Trade paperback edition. March '18. $15.95.


---
Follett, Ken. A COLUMN OF FIRE. Viking Press. September '17. $36.00. "As Europe erupts, can one young spy protect his queen? International bestselling author Ken Follett takes us deep into the treacherous world of powerful monarchs, intrigue, murder, and treason with his magnificent new epic, A COLUMN OF FIRE. In 1558, the ancient stones of Kingsbridge Cathedral look down on a city torn apart by religious conflict. As power in England shifts precariously between Catholics and Protestants, royalty and commoners clash, testing friendship, loyalty, and love. Ned Willard wants nothing more than to marry Margery Fitzgerald. But when the lovers find themselves on opposing sides of the religious conflict dividing the country, Ned goes to work for Princess Elizabeth. When she becomes queen, all Europe turns against England. The shrewd, determined young monarch sets up the country's first secret service to give her early warning of assassination plots, rebellions, and invasion plans. Over a turbulent half century, the love between Ned and Margery seems doomed as extremism sparks violence from Edinburgh to Geneva. Elizabeth clings to her throne and her principles, protected by a small, dedicated group of resourceful spies and courageous secret agents. The real enemies, then as now, are not the rival religions. The true battle pitches those who believe in tolerance and compromise against the tyrants who would impose their ideas on everyone else - no matter what the cost. Set during one of the most turbulent and revolutionary times in history, A COLUMN OF FIRE is one of Follett's most exciting and ambitious works yet. It will delight longtime fans of the Kingsbridge series and is the perfect introduction for readers new to Ken Follett."


---
Herron, Mick. SPOOK STREET. Soho Crime. December '17. $15.95. Fourth in the Slough House series. Another riveting entry in the series. River Cartwright has a lot to worry about. His grandfather, an operative during the Cold War, is having mental problems and may be going senile. He knows a lot of secrets, but no longer remembers that they are secrets and starts to think that the government is after him. But River has to put those worries on the back burner when a bomb goes off in a shopping center and forty people are killed. Now the agents of Slough House have to figure out who is behind the attack and stop them before they anybody else.


---

Herron, Mick. THIS IS WHAT HAPPENED. Soho Crime. January '18. $25.95. Another thrilling book from the CWA Gold & Steel Dagger winner. Who would think a plain nobody could become the right person for MI5 to pick as an agent? That's exactly what happens when Maggie Barnes is sent to investigate a group that is planning an international plot that would place England at risk. Can the twenty something be the hero she wants to be and still survive?


---
Hood, Joshua. WARNING ORDER: A Search and Destroy Thriller. Touchstone Books. April '17. $9.99. Second in the two book series. In this entry, Mason Kane, a disgraced special ops soldier, agrees to help the CIA find a terrorist group and locate the perpetrators of a conspiracy within the White House in order to clear his name. Things go haywire though when Mason ends up investigating a violent terror cell that has ties to somebody in the President's inner circle. He finds help from Renee Hart, a DOD operative, and her team of elite special ops soldiers. Together, they have to stop an attack on the US military before it's too late.


---
le Carre, John. A LEGACY OF SPIES: A Novel. Viking Press. September '17. $28.00. "The undisputed master returns with a riveting new book - his first Smiley novel in more than twenty-five years. Peter Guillam, staunch colleague and disciple of George Smiley of the British Secret Service, otherwise known as the Circus, is living out his old age on the family farmstead on the south coast of Brittany when a letter from his old Service summons him to London. The reason? His Cold War past has come back to claim him. Intelligence operations that were once the toast of secret London, and involved such characters as Alec Leamas, Jim Prideaux, George Smiley and Peter Guillam himself, are to be scrutinized by a generation with no memory of the Cold War and no patience with its justifications. Interweaving past with present so that each may tell its own intense story, John le Carre has spun a single plot as ingenious and thrilling as the two predecessors on which it looks back: THE SPY WHO CAME IN FROM THE COLD and TINKER TAIOR SOLDIER SPY. In a story resonating with tension, humor and moral ambivalence, le Carre and his narrator Peter Guillam present the reader with a legacy of unforgettable characters old and new."


---
Lutz, John. THE HONORABLE TRAITORS: A Thomas Laker Thriller. Pinnacle Books. February '18. $9.99. "THE UNKNOWN SPY. Officially, Thomas Laker is an employee of the NSA. His real employer, known as the Gray Outfit, is not listed-anywhere. When a Washington, D.C., insider is killed in a bomb explosion, Laker teams up with cryptographer Ava North on a desperate search for clues. The only thing certain is that another act of terrorism is imminent. Delving into the dangerous past when America was drawn into global conflict, they discover one of history's greatest - and deadliest - secrets. In the wrong hands it can unleash unimaginable destruction. Now, to keep his homeland from plunging into its darkest hour, Laker will have to defend everything he believes in..."


---
McEwen, Scott with Koloniar, Thomas. GHOST SNIPER: A Sniper Elite Novel. Pocket Books. June '17. $9.99. In the fourth book in the series, a secret group of elite warriors are forced to take sides in the Mexican Drug War. Bob Pope, the director of an American secret anti-terrorist program, turns to retired Navy SEAL Daniel Crosswhite and ex-Green Beret Chance Vaught when an American politician is assassinated in Mexico City. Their job: find and expose the corrupt officials behind the plot. "The newest heart-pounding Sniper Elite thriller takes you on an action-packed adventure to both sides of the Atlantic, filled with the intrigue and movie-worthy warfare fans of the series have come to know and love."


---
© 1996-2018 Bill Palmer.