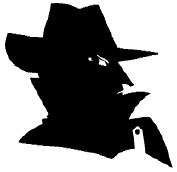 February 15, 2019
Downing, David. THE DARK CLOUDS SHINING. Soho Crime. April '18. $27.95. Fourth in the four book Jack McColl Series. In the last book of the series Jack McColl is in Soviet Russia towards the end of the civil war where the Bolsheviks are now in power. Jack only agrees to go back to Russia, where he is a wanted man, in exchange for a get out of jail card. Ex-Secret Service spy has been imprisoned for assaulting a police officer. He is disillusioned, angry at his own country, and no longer interested in being a spy. But he accepts the dangerous assignment to spy on MI5 to find out if they were involved in an assassination plot. The target is somebody Jack wants to keep alive, but he'd just as soon see the MI5 agent dead. He knows he might be walking into a trap - and has no idea this mission will unite him with his lost love, Caitlin. Available in trade paperback. March '19. $16.95.


---

Downing, David. LENIN'S ROLLER COASTER. Soho Crime. March '18. $15.95. Third in the Jack McColl series. 1917: World War I was ravaging Europe as the Bolshevik revolution raged. Jack McColl, a British spy, is sent to Central Asia to sabotage a German mission. At the same time his lover, Caitlin Hanley, an Irish-American journalist is in Moscow covering the revolution. Can they each stay alive and also keep their relationship intact? Trade paperback edition.


---
Follett, Ken. A COLUMN OF FIRE. Penguin Books. August '18. $15.98. "As Europe erupts, can one young spy protect his queen? International bestselling author Ken Follett takes us deep into the treacherous world of powerful monarchs, intrigue, murder, and treason with his magnificent new epic, A COLUMN OF FIRE. In 1558, the ancient stones of Kingsbridge Cathedral look down on a city torn apart by religious conflict. As power in England shifts precariously between Catholics and Protestants, royalty and commoners clash, testing friendship, loyalty, and love. Ned Willard wants nothing more than to marry Margery Fitzgerald. But when the lovers find themselves on opposing sides of the religious conflict dividing the country, Ned goes to work for Princess Elizabeth. When she becomes queen, all Europe turns against England. The shrewd, determined young monarch sets up the country's first secret service to give her early warning of assassination plots, rebellions, and invasion plans. Over a turbulent half century, the love between Ned and Margery seems doomed as extremism sparks violence from Edinburgh to Geneva. Elizabeth clings to her throne and her principles, protected by a small, dedicated group of resourceful spies and courageous secret agents. The real enemies, then as now, are not the rival religions. The true battle pitches those who believe in tolerance and compromise against the tyrants who would impose their ideas on everyone else - no matter what the cost. Set during one of the most turbulent and revolutionary times in history, A COLUMN OF FIRE is one of Follett's most exciting and ambitious works yet. It will delight longtime fans of the Kingsbridge series and is the perfect introduction for readers new to Ken Follett."


---
Formant, Chris. SAVING WASHINGTON: The Forgotten Story of the Maryland 400 and The Battle of Brooklyn. Permuted Press. February '19. $27.00. A fascinating fact-based story about 400 young men who changed history on the battlefield at the beginning of the Revolutionary War. In August of 1776, the men from Baltimore, Maryland fought a much larger British army, helping George Washington and his men to escape. The book traces the events through the eyes of Joshua Bolton and his friend Ben, a freed slave. "Chris Formant's gripping tale blends real-life historical figures and events with richly developed fictional characters in a multi-dimensional world of intrigue, romance, comradeship, and sacrifice, transporting us two-and-a-half centuries back in time to the bustling streets of Baltimore and the bloody, smoke-filled carnage of battle in Brooklyn."


---
Grossman, Gary. EXECUTIVE FORCE: The Executive Series. Diversion Books. August '18. $16.00. The fourth entry in the standalone series begins with Secret Service Agent Scott Roarke hot on the trail of a serial assassin. Fear is running rampant in the country after the murders of several politicians. The clues lead Scott to a North Korean plot and nuclear threats. While Scott chases down the assassin, his fiancee, Katie, assistant to the Chief Justice of the Supreme Court, is assigned to gather evidence about an old plot that began in Switzerland. The two investigations merge and lead directly to North Korea. "Timely and revealing, with an inside-out view of real and present dangers, EXECUTIVE FORCE brings a political reality to the page that feels like breaking news."


---

Grossman, Gary & Fuller, Ed. RED HOTEL. Beaufort Books. March '19. $24.95. The timing for the release of this book couldn't be better! After leaving the service, Ex Army Intelligence officer Dan Reilly became an international hotel executive. With total access to the CIA, he becomes involved in tracking the bomber who blew up the front of a Tokyo hotel injuring and killing dozens of people. His investigation leads Dan to believe that the bomber isn't acting alone. As he follows the clues, Dan realizes the bomber is being backed by a global superpower and the bombing could be the beginning of a terrible war.


---
Herron, Mick. LONDON RULES. Soho Crime. June '18. $26.95. Fifth and last in the Slough House Series. First Desk Claude Whelan has his hands full trying to protect a prime minister while fighting off attacks on several fronts. The MP who arranged the vote on Brexit wants all the glory while his columnist wife, a tabloid reporter, is giving Claude a hard time with the articles she's printing. Add to the list a Muslim who is hiding several dark secrets while running for mayor of the West Midlands, and Claude's deputy who is waiting for him to make a mistake. If that isn't enough, there have been random terror attacks around the country. Things aren't going well at Slough House either, which isn't really unusual. The MI5 satellite office for outcast and demoted spies has a lot of problems of it's own making including the fact that somebody is trying to kill Roddy Ho. A good read that brings a grand end to the series. Available in trade paperback. June '19. $15.95.


---
le Carre, John. A LEGACY OF SPIES: A Novel. Penguin Books. May '18. $17.00. "The undisputed master returns with a riveting new book - his first Smiley novel in more than twenty-five years. Peter Guillam, staunch colleague and disciple of George Smiley of the British Secret Service, otherwise known as the Circus, is living out his old age on the family farmstead on the south coast of Brittany when a letter from his old Service summons him to London. The reason? His Cold War past has come back to claim him. Intelligence operations that were once the toast of secret London, and involved such characters as Alec Leamas, Jim Prideaux, George Smiley and Peter Guillam himself, are to be scrutinized by a generation with no memory of the Cold War and no patience with its justifications. Interweaving past with present so that each may tell its own intense story, John le Carre has spun a single plot as ingenious and thrilling as the two predecessors on which it looks back: THE SPY WHO CAME IN FROM THE COLD and TINKER TAIOR SOLDIER SPY. In a story resonating with tension, humor and moral ambivalence, le Carre and his narrator Peter Guillam present the reader with a legacy of unforgettable characters old and new."


---
Lutz, John. THE HAVANA GAME. Pinnacle Books. February '19. $9.99. Second in the Thomas Laker series. "With the U.S. seemingly linked to a terrorist bombing in a Baltic nation and a Russian troop buildup just over the border, the covert Gray Outfit sends Thomas Laker to untangle the mess. But after a second attack leaves him out in the cold, Laker's on his own. Five thousand miles away in Miami, Laker's partner and NSA codebreaker Ava North is investigating the murder of a fellow agent. When tracks lead to a Cuban-American billionaire in bed with the Jersey Mob, Ava's superiors want her to lay off. Not a chance. Though oceans apart, Laker and Ava discover their separate missions are tied to one explosive plot. The only way out is to breach all protocol and play by their own rules...."


---
Silva, Daniel. THE OTHER WOMAN. Harper. July '18. $28.99. Eighteenth in the Gabriel Allon series. "She was his best-kept secret... In an isolated village in the mountains of Andalusia, a mysterious Frenchwoman begins work on a dangerous memoir. It is the story of a man she once loved in the Beirut of old, and a child taken from her in treason's name. The woman is the keeper of the Kremlin's most closely guarded secret. Long ago, the KGB inserted a mole into the heart of the West - a mole who stands on the doorstep of ultimate power. Only one man can unravel the conspiracy: Gabriel Allon, the legendary art restorer and assassin who serves as the chief of Israel's vaunted secret intelligence service. Gabriel has battled the dark forces of the new Russia before, at great personal cost. Now he and the Russians will engage in a final epic showdown, with the fate of the postwar global order hanging in the balance. Gabriel is lured into the hunt for the traitor after his most important asset inside Russian intelligence is brutally assassinated while trying to defect in Vienna. His quest for the truth will lead him backward in time, to the twentieth century's greatest act of treason, and, finally, to a spellbinding climax along the banks of the Potomac River outside Washington that will leave readers breathless." Trade paperback edition. Harper Paperbacks. February '19. $16.99.


---
© 1996-2019 Bill Palmer.