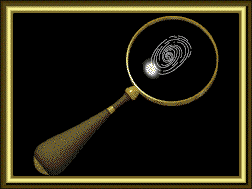 A TO H


May 4, 2023

Belsky, R.G. IT'S NEWS TO ME. Oceanview Publishing. October '22. $27.95. Book 5 of 5: Clare Carlson Mystery. The final book in this popular series takes TV newswoman Clare Carlson to Easton College in New York City when a smart and very popular young woman in murdered. When a war vet who fought in Afghanistan is arrested, his mother brings Clare evidence that could clear him of the crime. As she investigates, Clare finds out that Riley was being stalked before her murder and was involved with two men. If that wasn't enough, one of the men was the son of a police official and the other's father was a mobster. Then Clare learns tha Riley was listed on a high end escort service. Clare becomes certain that Riley was not killed by the vet and now her own life is in danger from the killer. Available in paperback. October '23. $16.99.


---

Cohen, Nancy J. STAR TANGLED MURDER. Orange Grove Press. March '23. $14.99. Eighteenth and last in the Bad Hair Day series. From the author: "Hairstylist Marla Vail and her detective husband Dalton are having a blast visitng a Florida living history village over Fourth of July weekend. But when a Seminole battle reenactment turns up a real dead body, it sets off fireworks among the villagers. One of the cast members has gone off script to murder the town marshal with a tomahawk in his head. As Dalton gets involved in the investigation, Marla determines to help him solve the case. Her flare for uncovering secrets reveals that everyone in the village is a suspect. Instead of celebrating the holiday with red, white, and barbecues, she discovers secrets, lies, and false avenues. Did the marshal's murder have anything to do with a lost Confederate payroll, or did his plans to renovate the park light a fuse that he couldn't snuff out? In a place where history comes alive, the dead bodies are piling up. Marla would rather be chilling and grilling, but somebody's mind is on killing. If she's not careful, her sleuthing could blow up in her face like a faulty firecracker and she'll become the next victim. Recipes Included!"


---

Euliano MD, Tammy. MISFIRE. Oceanview Publishing. January '23. $27.95. In the next exciting outing in the Dr. Kate Downey series, Kate once again finds herself as an investigator when a medical device does not perform as it should. A new kind of implanted defibrillator called Kadence does not do what it's supposed to and Kate, the anesthesiologist, sucessessfully resusitates the patient. Kate starts to worry about her great aunt who recently received the same device. After another device also fails Kate goes for help to her aunt's cardiologist, Nikki Yarborough. Unfortunately, Nikki is told she cannot alert other patients by the head of the department who invented the defibrillator and insists the problem is due to a software problem that would be fixed right away. But it turns out his claim is a lie. The problem continues and Kate and Nikki try to find what is causing the malfunctions. Then a murder makes things even more mysterious and they begin to wonder if the defibrillator is malfunctioning or if they are being attacked.


---
Hoda, JA. MILFORD ELEMENTARY. All Things Investigative. October '22. $9.99. Book 1 of 4: Gwendolyn Strong Small Town Cozy Mystery Series. "Everything Gwendolyn Strong learned about solving mysteries, she learned in kindergarten. One deceased groom-to-be. One dead-end clue. One last chance at redemption. Gwendolyn Strong feels lost outside the classroom. And at loose ends after retiring, the ex-kindergarten teacher longs for the excitement her stable marriage and yoga sessions can't provide. So the spirited fifty-something leaps into action when a former student takes his life on the eve of his wedding day. Skeptical that he died by his own hand, Gwendolyn teams up with her elderly mentor and true-crime addict daughter to scour the small town for clues while dodging the dismissive cops. But when her prime suspect turns up fatally crushed in a freak accident, she fears a cunning culprit could be pulling some murderous strings.... Can Gwendolyn solve the case before her name is next on the hit list?"


---

Hoda, JA. MILFORD COAL & ICE. All Things Investigative. October '22. $9.99. Book 2 of 4: Gwendolyn Strong Small Town Cozy Mystery Series. "Can Gwen Strong solve a 50-year-old homicide? How about two? When two dead bodies are found behind a fake wall in the basement of a pre-civil war era mansion, the grisly discovery rocks the world of centenarian Emelina Bidwell who believes her nephew and his wife left small town Milford fifty years ago. Former kindergarten teacher Gwendolyn Strong agrees to help her mentor, but the sleuthing rules are changed by Emelina who made promises of secrecy to the dead all those decades ago. Can Gwen solve the mysteries of their deaths with one arm tied behind her back? Who is protecting the killer a half-century later? Why does the town's power elite want to shut her down? Is she next to disappear? Can this amateur detective repeat her success In this second book of the small town mystery series?"


---

Hoda, JA. MILFORD DAFFY DAY. All Things Investigative. October '22. $9.99. Book 3 of 4: Gwendolyn Strong Small Town Cozy Mystery Series. "Follow along with Gwen as she finds more ingredients in this killer's deadly recipe. A nut allergy almost turns deadly at Milford's daffodil festival. When former kindergarten teacher Gwendolyn Strong starts delving into the elderly woman's claim that someone is trying to kill her, little does she realize that the killer won't stop until they get what they are after. Is it revenge? Is it money? Things get deadly serious when they make an attempt on Gwen's life. Does Gwen have the courage to continue sleuthing? Will she be able to be able to figure out who it is before they strike again."


---
© 1996-2023 Bill Palmer.