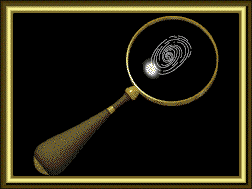 A TO F


November 3, 2021
Bishop, John. ACT OF NEGLIGENCE: A Medical Thriller. Mantid Press. June '21. $12.99. A Doc Brady Mystery. Dr. Jim Bob Brady is back in action as he investigates the problem with dementia patients in the Pleasant View Nursing Home. Doc, an orthopedic surgeon and amateur sleuth in Houston is referred to the nursing home by his friend and colleague Dr. James Morgenstern when he notes that too many patients are dying no matter what their treatment. Dr. Jeff Clarke, in charge of the autopsies, discovers each patient has an unusual pathology in their brain and becomes suspicious. When the results show some nerve regeneration, something never found in dementia patients he alerts Doc Brady who immediately starts an investigation into the nursing home and it's owner resulting in both Brady and Clarke afraid for their lives.


---
Cohen, Nancy. STYLED FOR MURDER. Orange Grove Press. November '21. $14.99. Book 17 of 17 in the Bad Hair Day Mysteries. "A dead body in her mother's bathroom during a home remodel leads hairstylist Marla Vail to flush out the clues and nail the killer in this stylish cozy mystery. When hairstylist and savvy sleuth, Marla Vail, gets a frantic call from her mother that there's a dead body in her shower, Marla realizes this wasn't part of the home renovation plans. The victim turns out to be the project manager, who had an untrustworthy reputation in town. Disgruntled customers, unpaid suppliers, and the design company's staff are among the suspects. Which one of them wanted the foreman to pipe down about their shady dealings? Meanwhile, the lead investigator sets his sights on Marla's stepfather, Reed, who's keeping secrets from his family. Reed has a past connection to the victim and won't come clean about what he knows. As Marla drills deeper, she's showered with suspicions, but nobody's willing to leak any information. She needs to hammer down the prospects, or time will drain away and the murderer will strike again. To flush out the culprit, Marla taps into her pipeline of resources. Can she assemble the clues and demolish the alibis to nail a killer? Or has someone designed the perfect murder?


---
Duncan, Emmeline. FRESH BREWED COFFEE. Kensington Books. March '21. $15.95. First in the Ground Rules Mystery Series. "Master barista Sage Caplin is opening a new coffee cart in Portland, Oregon, but a killer is brewing up a world of trouble... Portland is famous for its rain, hipsters, craft beers...and coffee. Sage Caplin has high hopes for her coffee truck, Ground Rules, which she runs with her business partner, Harley - a genius at roasting beans and devising new blends. That's essential in a city where locals have intensely strong opinions about cappuccino versus macchiato - especially in the case of one of Sage's very first customers... Sage finds the man's body in front of her truck, a fatal slash across his neck. There's been plenty of anger in the air, from long-time vendors annoyed at Ground Rules taking a coveted spot in the food truck lot, to protestors demonstrating against a new high-rise. But who was mad enough to commit murder? Sage is already fending off trouble in the form of her estranged, con-artist mother, who's trying to trickle back into her life. But when Sage's very own box cutter is discovered to be the murder weapon, she needs to focus on finding the killer fast - before her business, and her life, come to a bitter end..."


---
Euliano, MD Tammy. FATAL INTENT. Oceanview Publishing. March '21. $26.95. Is it a case of assisted death? Dr. Kate Downey, an anesthesiologist, begins to question what is going on in the hospital when her elderly patients start to die after having minor surgery. When the surgeon brushes her questions off and blames her for the deaths and the chief of staff sides with the surgeon, Kate must prove her innocence and find the answers. With her husband in a coma, Kate goes all out to save her career. She receives help from her a medical student, her eccentric Great Aunt, and the son of one of the victims who is a lawyer. When her investigation starts to uncover the killer's identity, she begins to receive threats, her home is invaded, and somebody close to her dies under suspicious conditions. Can she uncover the murderer before anybody else dies? Available in trade paperback. March'22. $16.00.


---
Fluke, Joanne. TRIPLE CHOCOLATE CHEESECAKE MURDER: An Entertaining & Delicious Cozy Mystery with Recipes. Kensington Press. February '21. $27.00. A Hannah Swensen Mystery. "Spring has sprung in Lake Eden, Minnesota, but Hannah Swensen doesn't have time to stop and smell the roses - not with hot cross buns to make, treats to bake, and a sister to exonerate! Hannah's up to her ears with Easter orders rushing in at The Cookie Jar, plus a festive meal to prepare for a dinner party at her mother's penthouse. But everything comes crashing to a halt when Hannah receives a panicked call from her sister Andrea - Mayor Richard Bascomb has been murdered...and Andrea is the prime suspect. Even with his reputation for being a bully, Mayor Bascomb - or 'Ricky Ticky,' as Hannah's mother likes to call him - had been unusually testy in the days leading up to his death, leaving Hannah to wonder if he knew he was in danger. Meanwhile, folks with a motive for mayoral murder are popping up in Lake Eden. Was it a beleaguered colleague? A political rival? A jealous wife? Or a scorned mistress? As orders pile up at The Cookie Jar - and children line up for Easter egg hunts - Hannah must spring into investigation mode and identify the real killer...before another murder happens!" Simultaneous release on Audio CD from Recorded Books. Available in paperback. January '22. $9.99.


---
© 1996-2021 Bill Palmer.