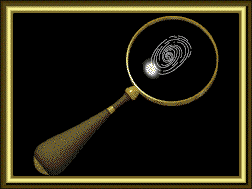 A TO D


April 6, 2021
Beaton, M.C. BEATING AROUND THE BUSH: An Agatha Raisin Mystery. Constable. May '20. $12.79. Thirtieth in the series. "When private detective Agatha Raisin comes across a severed leg in a roadside hedge, it looks like she is about to become involved in a particularly gruesome murder. Looks, however, can be deceiving, as Agatha discovers when she is employed to investigate a case of industrial espionage at a factory where nothing is quite what it seems. The factory mystery soon turns to murder and a bad-tempered donkey turns Agatha into a national celebrity, before bringing her ridicule and shame. To add to her woes, Agatha finds herself grappling with growing feelings for her friend and occasional lover, Sir Charles Fraith. Then, as a possible solution to the factory murder unfolds, her own life is thrown into deadly peril. Will Agatha get her man at last? Or will the killer get her first?"


---
Bishop, John. ACT OF DECEPTION: A Doc Brady Mystery. Mantid Press. June '20. $12.99. Second in the Doc Brady series. In this entry orthopedic surgeon Dr. Jim Bob Brady takes on ambulance-chasing lawyer Shaw when he is accused of medical malpractice. It all started with a knee replacement surgery that resulted in a mysterious infection that resulted in an amputation. This time the case is personal when the lawyer seems determined to destroy Brady's reputation - and life as he knows it. Brady soon learns that he isn't the only person being sued and wants to know where Shaw is getting his information. With help from his wife and their son J.J., a private investigator, Brady intends to find the truth even though his life is being threatened.


---

Bishop, John. ACT OF MURDER: A Doc Brady Mystery. Mantid Press. May '20. $12.99. First in a new series. Dr. Jim Bob Brady, an orthopedic surgeon, unfortunately sees a neighborhood child moved down in a hit-and-run. But was it an accident? Doc asks his son and his daughter-in-law to help him investigate the child's death. Searching for clues brings them to parts of Houston, Texas, they never knew existed and they find themselves looking into what appears to be a conspiracy that includes the rich and famous and goes all the way to Galveston. "Doc Brady soon realizes that the old adage remains true: The love of money is the root of all evil."



---
Bishop, John. ACT OF REVENGE: A Doc Brady Mystery. Mantid Press. September '20. $12.99. Third in the series. Dr. Brady once again turns sleuth to help a colleague. Lou Edwards, a plastic surgeon, has two major problems. His wife suffers from lupus which might be due to a silicone leak from the breast implants Lou inserted. Then things become dire when he, along with several other plastic surgeons, learn that there malpractice insurance has been cancelled due to the breast implant problems. He asks Brady for help after he threatens the president of an insurance company on TV and the man is then found murdered. Dr. Brady starts to look into the situation and soon finds his life threatened.


---
Bowen, Rhys. LOVE AND DEATH AMONG THE CHEETAHS. Berkley Books. July '20. $15.99. Thirteenth in the Royal Spyness Series. "Georgie and Darcy are finally on their honeymoon in Kenya's Happy Valley, but murder crashes the party in this all-new installment in the New York Times bestselling series. I was so excited when Darcy announced out of the blue that we were flying to Kenya for our extended honeymoon. Now that we are here, I suspect he has actually been sent to fulfill another secret mission. I am trying very hard not to pick a fight about it, because after all, we are in paradise! Darcy finally confides that there have been robberies in London and Paris. It seems the thief was a member of the aristocracy and may have fled to Kenya. Since we are staying in the Happy Valley - the center of upper-class English life - we are well positioned to hunt for clues and ferret out possible suspects. Now that I am a sophisticated married woman, I am doing my best to sound like one. But crikey! These aristocrats are a thoroughly loathsome sort enjoying a completely decadent lifestyle filled with wild parties and rampant infidelity. And one of the leading lights in the community, Lord Cheriton, has the nerve to make a play for me. While I am on my honeymoon! Of course, I put an end to that right off. When he is found bloodied and lifeless along a lonely stretch of road, it appears he fell victim to a lion. But it seems that the Happy Valley community wants to close the case a bit too quickly. Darcy and I soon discover that there is much more than a simple robbery and an animal attack to contend with here in Kenya. Nearly everyone has a motive to want Lord Cheriton dead and some will go to great lengths to silence anyone who asks too many questions. The hunt is on! I just hope I can survive my honeymoon long enough to catch a killer...."


---
Clark, Mary Higgins. KISS THE GIRLS AND MAKE THEM CRY. Pocket Books. September '20. $8.99. "When investigative journalist Gina Kane receives an email from a 'CRyan' describing her 'terrible experience' while working at REL, a high-profile television news network, including the comment 'and I'm not the only one,' Gina knows she has to pursue the story. But when Ryan goes silent, Gina is shocked to discover the young woman has died tragically in a Jet Ski accident while on holiday. Meanwhile, REL counsel Michael Carter finds himself in a tricky spot. Several female employees have come forward with allegations of sexual misconduct. Carter approaches the CEO, offering to persuade the victims to accept settlements in exchange for their silence. It's a risky endeavor, but it could well make him rich. As more allegations emerge and the company's IPO draws near, Carter's attempts to keep the story from making headlines are matched only by Gina Kane's determination to uncover the truth. Was Ryan's death truly an accident? And when another accuser turns up dead, Gina realizes someone - or some people - will go to depraved lengths to keep the story from seeing the light." Available on Audio CD from Simon & Schuster Audio.


---
Cohen, Nancy J. SHEAR MURDER. Orange Grove Press. May '20. $14.99. Tenth in The Bad Hair Day Mysteries. "Getting married can be murder...especially when the matron of honor is found dead under the cake table in this humorous cozy mystery. Weddings always make hairstylist Marla Shore shed a tear of joy, especially when she attends her friend Jill's reception as a member of the bridal party. Marla's own nuptials are weeks away, and she's been busy juggling bickering relatives, building a new house with her fiance, and expanding her hair salon. She's following her to-do list just fine until she discovers Jill's sister Torrie - the matron of honor - dead under the cake table at her friend's wedding reception. Lots of folks aren't sorry to see Torrie go, especially since the bride's sister knew their deepest secrets. But when suspicion falls upon Jill, Marla wonders if her dear friend is truly innocent. She'd better untangle the snarl of suspects and iron out the clues before the killer highlights her as the next victim."


---
Duncan, Emmeline. FRESH BREWED COFFEE. Kensington Books. March '21. $15.95. First in the Ground Rules Mystery Series. "Master barista Sage Caplin is opening a new coffee cart in Portland, Oregon, but a killer is brewing up a world of trouble... Portland is famous for its rain, hipsters, craft beers...and coffee. Sage Caplin has high hopes for her coffee truck, Ground Rules, which she runs with her business partner, Harley - a genius at roasting beans and devising new blends. That's essential in a city where locals have intensely strong opinions about cappuccino versus macchiato - especially in the case of one of Sage's very first customers... Sage finds the man's body in front of her truck, a fatal slash across his neck. There's been plenty of anger in the air, from long-time vendors annoyed at Ground Rules taking a coveted spot in the food truck lot, to protestors demonstrating against a new high-rise. But who was mad enough to commit murder? Sage is already fending off trouble in the form of her estranged, con-artist mother, who's trying to trickle back into her life. But when Sage's very own box cutter is discovered to be the murder weapon, she needs to focus on finding the killer fast - before her business, and her life, come to a bitter end..."


---
© 1996-2021 Bill Palmer.