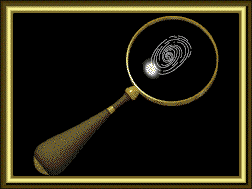 A TO E


February 9, 2019
Albert, Susan Wittig. THE LAST CHANCE OLIVE RANCH. Berkley. March '18. $7.99. Twenty-fifth in the China Bayles series. "In this exciting new mystery from New York Times bestselling author Susan Wittig Albert, China Bayles fears for her husband's life as an escaped convict targets him.... Max Mantel, the killer McQuaid put away years ago, has busted out of the Huntsville prison and appears to be headed for Pecan Springs. McQuaid knows there's only one way to stop the vengeful convict - set a trap with himself as bait. China wants to stay by her husband's side and keep him from harm. But McQuaid insists that she get out of town and go to the Last Chance Olive Ranch, where she's agreed to teach a workshop on herbs. When China and her best friend arrive at the ranch, she learns the owner, Maddie Haskell, has her own troubles. She inherited the ranch and olive oil business from the late matriarch, Eliza Butler, but Eliz's nephew is contesting the will. While China throws herself into helping Maddie, McQuaid's plan backfires when Mantel executes a countermove he never saw coming. Now McQuaid's life is not the only one at stake - and this time may really be his last chance..."


---
Allan, Barbara. ANTIQUES WANTED. Kensington Books. April '18. $26.00. Twelfth in the Trash 'n' Treasures Mystery series. "Spring lassos small-town Serenity, as Brandy Borne's crime-bustin' mama Vivian hatches a harebrained scheme to run for county sheriff - ropin' in her daughter to join the rodeo as campaign manager. As the two-woman posse tracks down voters at a local assisted-living home, Brandy's attempts at corralling Mother's impractical whims make her feel like a tinhorn on a bucking bronco. But sure as shootin', unhappy trails lie ahead.... Shortly after the Borne gals receive a valuable signed photo of an old-timey cowboy actor from the elderly aunt of Vivian's political opponent, a massive explosion sends Brandy to the ER and auntie to the grave. With a string of unexplained deaths turning Sunny Meadow into Boot Hill, the ditzy duo - aided by their clever shih tzu Sushi - must lay down the law on a deadly outlaw...before someone's elected the next victim, with the Bornes headin' toward their last round-up! Don't miss Brandy Borne's tips on white elephant sales!" Available in paperback. April '19. $7.99.


---
Bowen, Rhys. FOUR FUNERALS AND MAYBE A WEDDING. Berkley Boos. August '18. $26.00. Twelfth in the Royal Spyness Series. "In the days leading up to her wedding to Darcy O'Mara, Lady Georgiana Rannoch takes on the responsibilities of a grand estate, but proving she can run a household just may be the death of her in the new Royal Spyness Mystery from the New York Times bestselling author of On Her Majesty's Frightfully Secret Service. If only Darcy and I had eloped! What I thought would be a simple wedding has been transformed into a grand affair, thanks to the attendance of the queen, who has offered up the princesses as bridesmaids. Silly me! I thought that withdrawing from the royal line of succession would simplify my life. But before Darcy and I tie the knot in front of queen and country, we have to find a place to live as man and wife... House hunting turns out to be a pretty grim affair. Just as we start to lose hope, my globetrotting godfather offers us his fully staffed country estate. Mistress of Eynsleigh I shall be! With Darcy off in parts unknown, I head to Eynsleigh alone, only to have my hopes dashed. The grounds are in disarray and the small staff is suspiciously incompetent. Not to mention the gas tap leak in my bedroom, which I can only imagine was an attempt on my life. Something rotten is afoot - and bringing the place up to snuff may put me six feet under before I even get a chance to walk down the aisle..."


---
Bowen, Rhys. ON HER MAJESTY'S FRIGHTFULLY SECRET SERVICE. Berkley Books. July '18. $7.99. Eleventh in the Royal Spyness series. "...Lady Georgiana Rannoch juggles secret missions from the Queen, Darcy, and her mother. But it's all in a day's work when you're thirty-fifth in line to the British Crown. When Darcy runs off on another secret assignment, I am left to figure out how to travel to Italy sans maid and chaperone to help my dear friend Belinda, as she awaits the birth of her baby alone. An opportunity presents itself in a most unexpected way - my cousin the queen is in need of a spy to attend a house party in the Italian lake country. The Prince of Wales and the dreadful Mrs. Simpson have been invited, and Her Majesty is anxious to thwart a possible secret wedding. What luck! A chance to see Belinda and please the queen as I seek her permission to relinquish my claim to the throne so I can marry Darcy. Only that's as far as my good fortune takes me. I soon discover that Mummy is attending the villa party and she has her own secret task for me. Then, Darcy shows up and tells me that the fate of a world on the brink of war could very well depend on what I overhear at dinner! I shouldn't be all that surprised when one of my fellow guests is murdered and my Italian holiday becomes a nightmare...."


---
Bowen, Rhys. THE GHOST OF CHRISTMAS PAST: A Molly Murphy Mystery. St. Martin's Press. October '18. $16.99. Seventeenth in the series. "Semi-retired private detective Molly Murphy Sullivan is suffering from depression after a miscarriage following her adventure in San Francisco during the earthquake of 1906. She and her husband, Daniel, are invited for Christmas at a mansion on the Hudson, and they gratefully accept, expecting a peaceful and relaxing holiday season. Not long after they arrive, however, they start to feel the tension in the house's atmosphere. Then they learn that the host couple's young daughter wandered out into the snow ten years ago and was never seen again. Molly can identify with the mother's pain at never knowing what happened to her child and wants to help, but there is so little to go on. No ransom note. No body ever found. But Molly slowly begins to suspect that the occupants of the house know more than they are letting on. Then, on Christmas Eve, there is a knock at the door and a young girl stands there. 'I'm Charlotte, 'she says; I've come home.'"


---
Brown, Rita Mae. A HISS BEFORE DYING: A Mrs. Murphy Mystery. Bantam Books. April '18. $7.99. Twenty-sixth in the series. "Rita Mae Brown and her feline co-author Sneaky Pie Brown are back chasing mystery with their unique circle of Southern sleuths. And though the changing colors of fall are a beauty to behold, this year the scattered leaves hide a grim surprise. Autumn is in the air in the Blue Ridge Mountain community of Crozet, Virginia - and all the traditions of the changing seasons are under way. Mary Minor 'Harry' Haristeen cleans her cupboards, her husband, Fair, prepares the horses for the shorter days ahead, and the clamorous barking of beagles signals the annual rabbit chase through the central Virginia hills. But the last thing the local beaglers and their hounds expect to flush out is a dead body. Disturbingly, it's a the second corpse to turn up, after that of a missing truck driver too disfigured to identify. The deaths seem unrelated - until Harry picks up a trail of clues dating back to the state's post-Revolutionary past. The echoes of the Shot Heard Round the World pale in comparison to the dangerous shootout Harry narrowly escapes unscathed. Next time, it may be the killer who gets lucky. But not if Harry's furry friends Mrs. Murphy, Pewter, and Tucker can help it. Lending their sharp-nosed talents to the hunt, they'll help their mistress keep more lives from being lost - and right an injustice buried since the early days of America's independence."


---
Childs, Laura. PLUM TEA CRAZY. Berkley Books. March '18. $26.00. Nineteeth in the Tea Shop Series. "While viewing the harbor's Gaslights and Galleons Parade from the widow's walk of Timothy Neville's Charleston mansion, local banker Carson Lanier seemingly tumbles over a narrow railing, then plunges three stories to his death. But a tragic accident becomes something much more sinister when it's discovered that the victim was first shot with a bolt from a crossbow. At the request of the mansion owner, Theodosia investigates the tragedy and is soon neck deep in suspects. An almost ex-wife, a coworker, a real estate partner - all had motives for killing the luckless banker, but one resorted to murder to settle accounts. INCLUDES DELICIOUS RECIPES AND TEA TIME TIPS!" Paperback edition. February '19. $7.03.


---
Cohen, Nancy J. TRIMMED TO DEATH. Orange Grove Press. September '18. $14.99. Fifteenth in the Bad Hair Day Mysteries. "Mix together a cocktail for murder, add a few salty suspects, toss in a dollop of sweet humor, and you have the recipe for TRIMMED TO DEATH... Savvy hairstylist and amateur sleuth Marla Vail enters a charity bake-off contest at a fall festival sponsored by a local farm. While she waits to see if her coconut fudge pie is a winner, Marla joins a scavenger hunt where people playing character roles are the targets. Instead of scoring points with a live person, she finds a dead body planted face-down in the strawberry field. Who would want to cut short the life of food magazine publisher and fellow bake-off contestant Francine Dodger? As she investigates, Marla learns there's no shortage of suspects. A celebrity TV chef, food critic, olive oil importer, food truck owner, pastry chef, and cookbook author may be stirring up more than their next recipe. Can Marla unmask the killer before someone else gets trimmed from life? Recipes Included!"


---
Cotterill, Colin. THE RAT CATCHERS' OLYMPICS. Soho Crime. July '18. $15.95. Twelfth in the Dr. Siri Paiboun Mystery Series. The retired coroner of Laos is at it again in another engaging story as the good doctor manages to get hired as the medical advisor to the 1980 Olympics being held in Moscow. Since many countries are boycotting the games in protest of the invasion of Afghanistan by the Soviet Union, the Democratic People's Republic of Laos is thrilled to get the chance to enter the games for the very first time! Team Laos consists of young athletes who have never even worn running shoes and are in awe of the Olympic Village. When the games begin, however, Siri begins to suspect that one of the athletes is not what he's supposed to be and begins to investigate with the help of his loyal band of friends. Siri contacts Inspector Phosy and asks him to find out about the athlete and see if he could be an assassin. Things become even more complicated when one of the Laos team members is accused of murder and Siri must prove him innocent.


---
© 1996-2019 Bill Palmer.